POSSESSIONS: THE NEW DRIVING FORCE OF INDIAN REALTY
Author(s): City Air NewsThe year 2017 turned out to be one where the Indian realty witnessed a lot of facelift and a major part of it being in the form of possessions. This year has witnessed the trend of real estate shifting from project...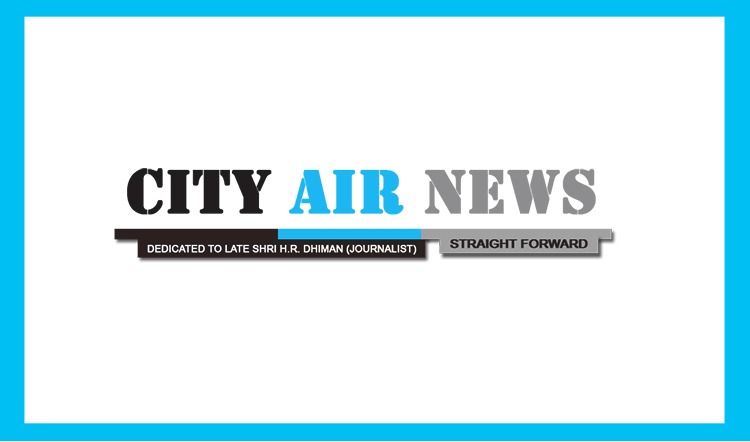 The year 2017 turned out to be one where the Indian realty witnessed a lot of facelift and a major part of it being in the form of possessions. This year has witnessed the trend of real estate shifting from project launches to possessions and to such an extent that the total project launches in the year fell by almost 40% which is a big number. The current trend of the market is such where the success of any real estate developer is measured in the terms of the possessions they have offered to their buyers till date. The year also saw the concentrated efforts of the various state governments and concerned development authorities towards enabling developers to deliver projects to their rightful owners.
North India realty major TDI Infratech Ltd. which has multiple integrated township projects ongoing across the cities of Kundli, Mohali and Panipat has already handed out approximately 3.00 lakh sq. ft. of residential and commercial spaces in its project TDI City Mohali during this year and would be handing out the possessions for over 11.50 lakh sq. ft. of commercial and residential spaces in the same project over the course of next year. Another major project of the organisation by the name of TDI City Kundli has witnessed possessions of over 6.50 lakh sq. ft. of both commercial and residential spaces in the year 2017 along with over 7.00 lakh sq. ft. of spaces across both categories which will be handed out to their owners during the year 2018.
Another NCR realty major Saya Group which has an impeccable history of delivering all its projects before time till this date. The company has already applied for the Completion Certificate (CC) of Saya Zion in Greater Noida West which will help fulfil the dreams of approximately 680 families with a delivered area of over 9,00,000 Sq. Ft. Next financial year, the company is also scheduled to deliver approximately 1620 units in its premier project Saya Gold Avenue in Indirapuram, Ghaziabad making the total area delivered in this project will be over 25,00,000 Sq. Ft along with additional 80 units in Saya Zion with a covered area of over 1,00,000 Sq. Ft. This would take the cumulative figure of possessions offered by Saya Group across these two ongoing projects to over 2350 units by the end of next financial year. The company has been very focussed on timely construction and is keen to deliver all the projects in the promised timeframe.
One of the market leaders from NCR realty, Mahagun Group aims to deliver over 2300 units by this financial year end. The said units would be delivered across three of its projects Mahagun Puram, Mahagun Moderne and Mahagun MyWoods located in Ghaziabad, Noida and Greater Noida West respectively. The group since March 2017 until October 2017 has already handed over 1864 units. Moving ahead on the same lines, the company plans to deliver another 500 units in their project Mahagun MyWoods in its second phase by the end of this financial year.
Another name synonymous with real estate and hospitality across the span of NCR, Eros Group had offered possession of 1768 units for the phase – 1 of its project Eros Sampoornam in Greater Noida West after the OC was received for the 21 towers housing the aforementioned units. Work on another 432 units in the project is taking place at a rapid pace, and the possession for the same will be announced soon too.
Another end user driven realty major of NCR, SG Estates is all set to deliver over 1000 units across two of its projects SG Grand in Raj Nagar Extension and SG Oasis in Vasundhara starting March 2018. The total area which will be delivered across these units will be approximately 11,00,000 Sq. Ft. Speaking on which, Gaurav Gupta, Director, SG Estates says, "The market has gradually shifted gears and has become very much end user centric. Every end user who has invested in a property is more concerned about the quality and timely delivery of the project and this the reason we have been more focussed on deliveries rather than working on numerous projects at a single time."
Gulshan Homz, another realty major whose continuous focus has been on quality construction and possessions ever since its inception has handed out over 700 units of residential and commercial units across two its projects Gulshan Vivante and Gulshan Ikebana, both of which are situated along the Noida Expressway. The majority of this number has been delivered in Gulshan Ikebana which is set to witness another 739 deliveries in 2018 along with over 30 premium units in Gulshan Ikebana is set to take the total deliveries by the organisation to approximately 1450 units by the end of next year.
Sikka Group, which has multiple projects ongoing in the NCR region along with few in Moradabad and Dehradun has recently received the OC for approximately 690 units in its project Sikka Karmic Greens located in sector – 78 Noida and a lot many families have already accepted the offer of possession and started to move in the project. Speaking on which, Piyush Sharma, Senior Vice President, Sikka Group said, "Our focus has always been to deliver on whatever we promise to our customers. The regulatory bill (RERA), has been able to arrest the uncertainty in the real estate sector, vis a vis the investors and end users. Once the confidence sets in completely with RERA already implemented, the market is bound to grow at a steady pace. But, apart from everything else, the one thing that will infuse buyer sentiments in the sector will be of timely deliveries."
Another prominent name from Indian realty, Pacific Group, which has been primarily into commercial developments in Delhi/NCR and Dehradun has delivered over 6.70 lakh sq. ft. of residential space across comprising of 385 units this year in its premier project Pacific Golf Estate located in Dehradun and plans to deliver over 7.80 lakh sq. ft. through 496 units in the second half of this project by the end of 2018. In its other project in Dehradun by the name of Pacific Hills, the company has delivered approximately 50,000 sq. ft. of residential space this year and would be delivering another 1.00 lakh sq. ft. by next year end. Sharing his views, Abhishek Bansal, Executive Director, Pacific Group says, "Indian real estate sector will shape up in a different manner now. The housing demand in particular, will catch up momentum which will allow better performance of the sector. Possessions are the hot cakes in the sector today and history of a developer in the near future would be judged on the possessions they have offered."
Gaurs Group, a name which speaks of deliveries in itself and with a history of delivering over 14000 units in a single year has also delivered over 1350 units across two of its projects Gaur City and Gaur Saundaryam, both in Greater Noida West. Speaking on which, Manoj Gaur, Vice President CREDAI-National & MD, Gaurs Group says, "Every customer who puts in their hard earned money by investing in real estate hopes to get the keys as soon as possible. Various barriers were visible in the development of NCR property market that have been now removed which will allow the developers to construct hassle-free and deliver projects tension-free. The customers will have an even better time as their long wait will yield them the much awaited results."
Date:
Wednesday, December 27, 2017