Poshan Maah celebrations kickstarts at Home Science College
Poshan Maah, Home Science, nutrition, healthy life, lifestyle,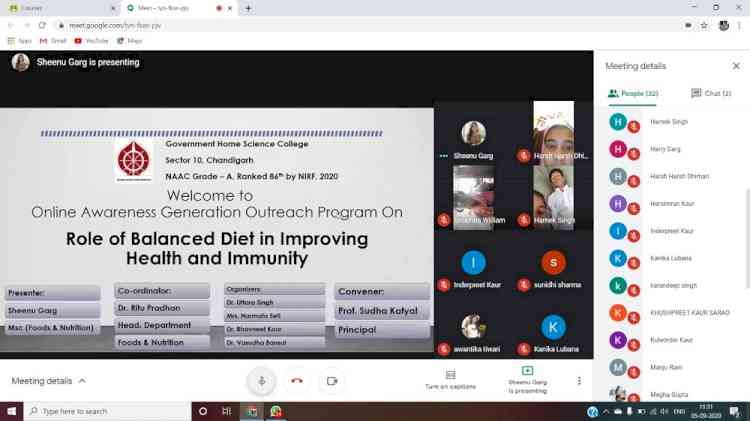 The participants take pledge to help spread message of eating healthy
Chandigarh: The month of September is dedicated to celebrating and observing Poshan Maah wherein the message of healthy eating and living is imparted to one and all as per directives of the Government in sync with the National Nutrition Mission. 
Home Science College Kickstarted the celebrations today with an outreach programme conducted by Sheenu, MSc student. The target group were school children of classes 9 and 10. An online medium was used  to spread awareness about importance of healthy eating and balanced diet to improve immunity. 
The participants also took a pledge to help spread the message of eating healthy as well as to plant a kitchen garden with immunity boosting herbs. 
Principal Prof Sudha Katyal congratulated the students and encouraged everyone to conduct such outreach and awareness activities to ensure the message of healthy eating for one and all