Politicians must use Legislative Council to highlight and discuss problems and issues of teachers and education: Rosaiah, Former Governor and CM
Author(s): City Air NewsRosaiah and Swamy Goud seen presenting Maha Mahopadhyaya Award to BS Ramulu, Chairman of BC Commission. Hyderabad, October 2, 2018: Former Governor and Chief Minister K. Roshiah presented "3rd Ideal Teaching Awards"...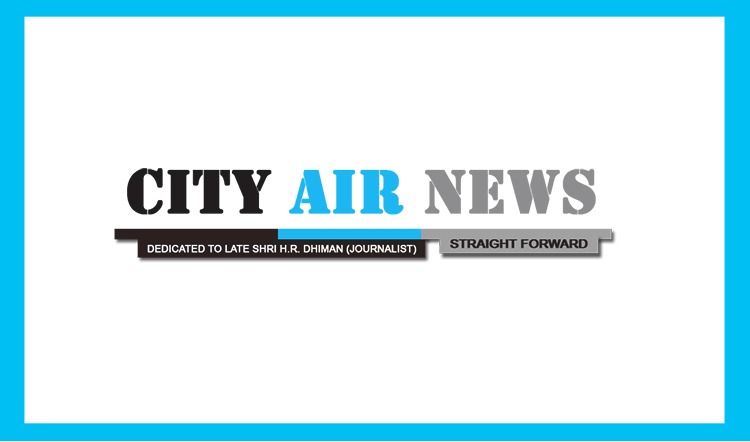 Hyderabad, October 2, 2018: Former Governor and Chief Minister K. Roshiah presented "3rd Ideal Teaching Awards" to government and private teachers here in a function held at Hotel Trident, Madhapur in the city.
K.Swami Goud, Chairman of Legislative Council; B.S.Ramulu, Chairman of Telangana BC Commission were the Guests of Honour.
Dr.Ankam, Operations Head of Tutors Pride; Satya Yerra, Trustee of Raja Ratna Health Care & Educational Trust were also graced the occasion.
Addressing the gathering Rosaiah said Legislative Council is the best forum to highlight, discuss and find solutions to the problems of the teachers and education. This is the place where teachers get their due recognition and respect he added.
Addressing the gathering Swami Goud described that he was least qualified to address the gathering of so many teachers and added that I don't know if society progresses only because of governance, but it certainly progresses because of teachers.
He appreciated Tutors Pride organisers for giving so much respect to teachers by organising the awards function in a seven star hotel, Trident, where advisor to American President Ivanka Trump was put up state guest.
Speaking on the occasion, Veeramalla Prakash Rao, the co-founder of Telangana Rashtra Samithi, deplored the pathetic situation of education in the country today. People who made unsuccessful attempt to clear Civil Services are running IAS training institutions. The entire educations system is moving behind meals. But, good marks can't not fetch you a good job, he added.
SV Satyanarayana, VC of Potti Sreeramulu college said if Teacher and God appears infront of me out of thin air, who do I pay my first respect? Obviously teacher, because he is the one who showed me god.
The function which is in its 3rd year was organized by Tutors Pride in association with Raja Ratna Health Care & Educational Trust to mark 150 the Birth Anniversary of Father of Nation, Mahatma Gandhi and celebrate the same.
Tutors Pride", a city-based online resource for private tutors committed to recognize and honour teachers their "Ideal Teaching Practices and Methodologies".
Lecturing, Demonstrating, Making Students Learn by Doing, Collaborating, Classroom Discussion, Role Plays, Debriefing, Classroom Action Research, Sharing are some of the methodologies adopted by the award winning teachers. Most of the teachers chosen for awards are for their practical approach to teaching.
Teach with VAK--Visual, Audio and Kinesthetic. The Ideal learning environment is when the student sees, hears and feels and the material themselves.
The basic essence behind this exercise was to encourage teachers to develop skills, teach students for life rather than just exams. Go beyond 'chalk and talk', 'drill and kill'. Ideal teacher is the one who excites students about their studies. Teachers score more when they help students develop skills rather than just instruct them. Make them understand, do used them practically in their life. The education must be useful. They must be prepared for the career challenges as well as life challenges for the 21st Century. They must orient them to live and face challenges of being a global citizen, informed Dr. Ankam, of Tutors Pride, the man who conceptualized ITAP program. He has invested considerable amount of time, talent and treasure towards this goal. He is an unsung hero to encourage these teachers.
ITAP Awards Program announced by Tutors Pride received overwhelming response of 700 entries. From which 100 are shortlisted and presented the awards besides Lifetime Achievement Awards, Special Jury Awards, Best Institutes Awards
Dr. P.V. Nanda Kumar Reddy, Dr. G, Pushpa Chakrapani, Chappidi Chandranna Kapu, Ramu Surya Rao and Dr. Kapilavayi Linga Murthy were given away Lifetime Achievement Awards.
B.S. Ramulu, Chairman of Telangana BC Commission honoured with Maha Mahopadhyaya Award
Aluvala Yamuna, Gadapa Raghupati Rao, Gurrapu Sadan Rao, Praveen Kothwal, BLV Rao, M. Sampath Kumar, Nasreen Sultana, Neerati Suresh, Nindra Armugam, N. Sai Kumar, Srikanth Chary, Noorjehan, Archana Nooguri, Venkata Badari Narayanana Rao Gavuji, Koyalkar Suresh, A.Q. Nazr, Narender Bogam, S. Madhavulu, Galabheemkar Govardhan, Amarlapudi Chakravarthy, Neil David, Goggi Srikanth, K.S. Naidu, Remidi Linga Reddy, K. Nagabhushana Chary, Vadlakonda Srinivas and Bramandabheri Somantha Raju given away special jury appreciation awards.
AIMS Colleges of Hotel Management & Catering Technology, Springfield High School, Rhythm Dance Academy, Vidhya Talent School, Ravi Talent School, M.P. U.P School and Deepthi Institute of Hotel Management were adjudged as the best educational instutitions.
The awards were given away to hundred teachers both private and government, from both Telugu states and few cities across India It was the single biggest gathering of teachers in India who have been using innovative ideas to make teaching methods effective. It was good mix of teachers both rural, semi-urban, urban, private, government, male and female and also from rare and diverse fields, backgrounds.
Innovative Teaching Strategies improve Student Engagement says Dr. Ankam, Operations Head of Tutors Pride. In education, student engagement means it will have students' greater degree of attention, curiosity, interest, optimism, and passion that students show when they are learning or being taught, he added
It was a unique effort of a city based Tutors Pride to identify, recognize, showcase and share the same for common good. It is a purely a social service initiative without any commercial motive. No entry fee was charged. It is a Tutors Pride way of giving back to society added Satya Yerra, Trustee of Raja Ratna Health Care & Educational Trust
Mr. Ganguly Prasad, Dronacharya Awardee, Former Director of Sports Authority of India Badminton; Dr. Margam Madhusudhan, Associate Professor and Former Deputy Dean Academics, Delhi Univesity; Dr. Srinivasulu, Vice President of Telangana Private Schools Association; Sri. K.M. Krishna Reddy, Govt. Pleader for School Education, AP; Chalasani Bala Ramayya, Founder of CBR Sports Academy were the jury members.