Political leaders making strategy for multi corner contests in Punjab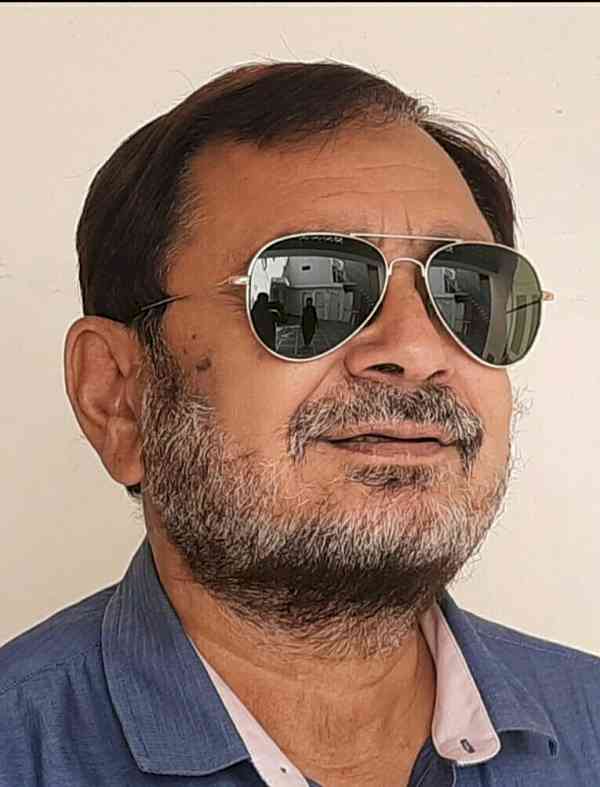 Author.
BJP APPOINTS ELECTION PARBHARIES 
Bharatiya Janata Party seems to be on damage control in Punjab by appointing Election In charge Gajendera Singh Shekhawat, Union Jal Shakti Minister Co-Incharge Election Union Minister Hardeep Singh Puri, Union Minister Meenakshi Lekhi, M.P. Lok Sabha Vinod Chavda after the exit of Senior B.J.P. Leaders Former Minister Punjab Anil Joshi, Former M.L.A. Sukhjit Kaur Sahi, Kamal Chetli, Mohit Gupta and others joining S.A.D. (B). Similarly earlier B.J.P keeping an eye on Dalit Votes after S.A.D. (B) had gone for an alliance with B.S.P. elevation of Former Union Minister Vijay Sampla as Chairman of National Commission for Scheduled Caste with Cabinet Rank and similarly keeping an eye on the Sikh Votes specially in Malwa area Iqbal Singh Lalpura who was earlier appointed as National Spokesperson of B.J.P. has been appointed as Chairman National Minorities Commission. With the elevation of these leaders as Chairman it is clear that B.J.P. is more serious on the votes of Dalits and Minorities for the coming Punjab assembly Elections 2022. It seems that B.J.P. will be contesting 117 assembly seats. B.J.P. high command tries to make its vote bank stronger and motivate the party cadre in the Malwa, Majha, Doaba Region, the appointment of Gajendera Singh Shekhawat, Hardeep Singh Puri, Meenakshi Lekhi and Vinod Chavda M.P. can prove to be booster for the grass root level worker. The major vision of the B.J.P. high command is to motivate every worker in Punjab to increase its vote Bank share and to form its government keeping in mind the calculations of division of votes and expected multi corner contests. Similarly, the Hindu vote bank since past has been the major supporter of B.J.P. and are in dilemma over the non-elevation of a Hindu leader from Punjab to a major key post in the Centre. Som Parkash Union Minister for State represents Hoshiarpur Parliamentary Constituency and Shawit Malik M.P. Rajya Sabha will have to show their performance in these assembly elections at the time when farmers are on roads and party needs a boost.
CONGRESS HIGH COMMAND SEEMS TO SUCCESSFUL With the intervene of Congress high command it seems that the earlier prevailing tension between the Punjab Congress Chief Navjot Singh Sidhu and Chief Minister Capt Amarinder Singh is defusing day by day. With multi corner contests Congress leaders are hopeful that they will certainly succeed in keeping their vote bank intact. The release of ample of funds from the Union Government to the smart city projects have raised the eye brows of the B.J.P. leaders whereas on the other hand the Congress leaders are in a jubilant mood that they will certainly increase the pace of the development works and try to take the credit. Similarly, the policy of railways to make under bridges or fly over's at the railway crossings ample of funds have been released for these projects and the development works are in progress giving sign of relief to the Congress leaders to quote their development carried out in their period, but the agitation by employees, teachers can upset the prospects of Congress leaders.
POSSIBILITY OF INTER CHANGE ASSEMBLY SEATS VICE VERSA BY SAD-BSP
Shiromini Akali Dal president Sukhbir Singh Badal with BSP leaders is making strategy to increase its vote bank through BSP Cadre and with the joining of BJP. The alliance is keeping its eye on all the vote banks. The announcements of freebies and bonanzas for the masses are being announced. Similarly, there can be an exchange of seats between SAD-BSP, cannot be ruled out in future as SASD can exchange few seats vice versa keeping in mind the winnabilty of their alliance candidates. 
AAP WORKERS BUSY IN MASS CONTACT PROGRAMMES Aam Adami Party (AAP) workers are motivating the masses of the Delhi model governance and the bonanzas for the masses announced by the party leader Arvind Kejriwal. As they are carrying out mass contact programmes motivating the masses towards their party policies and future programmes if voted to power. AAP has Bhagwant Mann M.P. in Lok Sabha and he will have to show his influence and credibility of his performance especially in the Malwa Area during the division of votes in multi corner contests.
All the political leaders are at present in dilemma and making strategy for multi corner contests, how to keep their vote bank safe and increase in their vote percentage. 
Authored by:
Rajat Kumar Mohindru,  
Jalandhar city.