Poetry recitation competition at Home Science College to mark poshan maah celebrations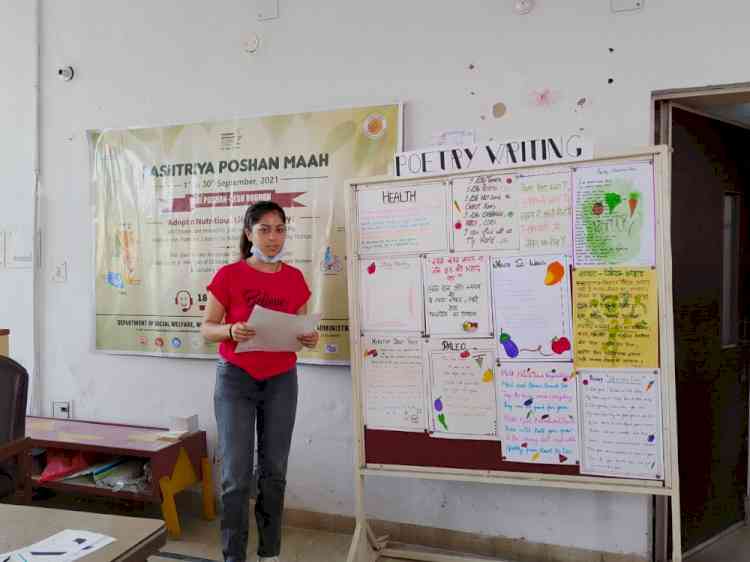 Chandigarh, September 19, 2021: As part of the ongoing celebrations of Poshan Maah, an Intra College poetry recitation competition was organized on Saturday. The students actively participated in the event and recited poems based on nutrition, health and wellness.
Principal Prof Sudha Katyal congratulated the students and encouraged them to come up with creative ways to spread awareness and the message of healthy eating.