PNB Circle Office Ludhiana West organised car loan and retail loan camp 
The event held on initiative of Zonal Manager D.K. Gupta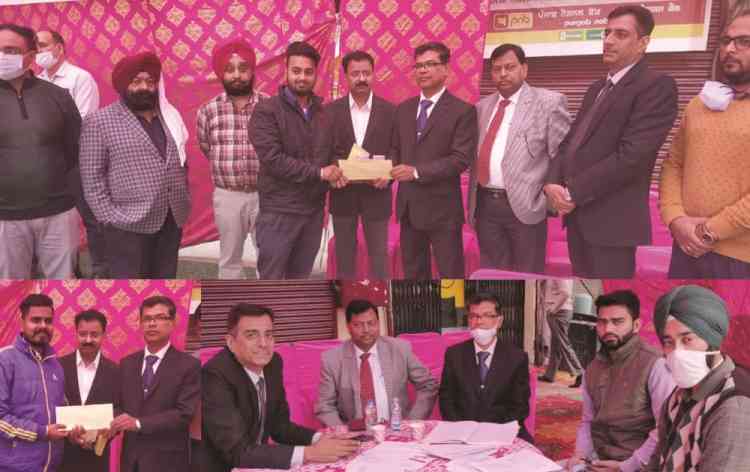 Ludhiana: Punjab National Bank Circle Office Ludhiana West organized a Car Loan and Retail Loan camp in front of its branch iRAM at Cheema Chowk Ludhiana on the initiative of Zonal Manager Shri D.K. Gupta.
Shri Jayanta Haldar, Circle Head Ludhiana West Circle and Shri Alok Gupta, AGM, Incharge iRAM were also present on the occasion.
Sanction Letters were distributed to 74 Retail Loan customers amounting to Rs.12.65 crores apart from queries from more than 60 customers were attended on the spot. 18 loans amounting to Rs.3.73 crores were sanctioned and disbursed on the spot.
Speaking at the occasion, Shri Haldar highlighted features of Car / Retail Loan schemes of the bank, which are, On the spot sanction for eligible borrowers, No processing charges / documentation charges during this festive season upto 31st December 2020, No prepayment charges, Attractive ROI etc. Shri Haldar emphasized on digitization and other products of the bank. AGM, iRAM Sh. Alok Gupta thanked all the customers and dignitaries for gracing the occasion.