PM ASSURES to give relief to bicycle industry in next Union Budget
Author(s): Manoj DhimanThe UCPMA president Gurmeet Singh Kular alongwith other delegates submitting a copy of the memorandum to Punjab Chief Minister Parkash Singh Badal for handing over it to the Prime Minister in the PM's official residence...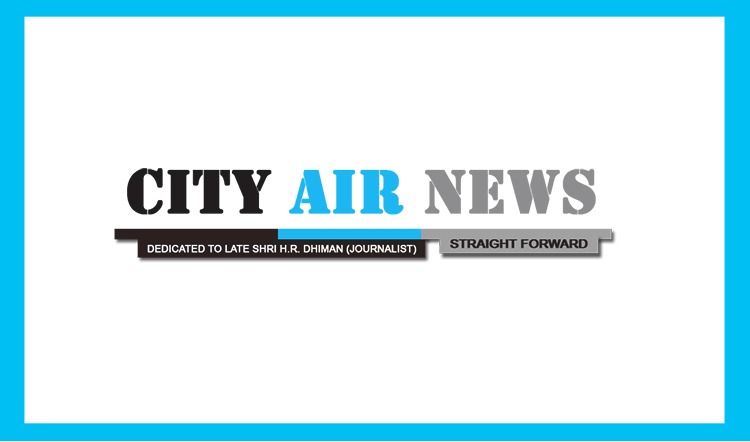 Ludhiana, January 23, 2013: Prime Minister Dr. Manmohan Singh has assured a deputation of the United Cycle and Parts Manufacturers Association (UCPMA) to provide them some relief in the Union Budget for next fiscal.
The delegation met the Prime Minister under the leadership of Punjab chief minister Parkash Singh Badal in Delhi on Wednesday.
Speaking to City Air News this evening, the UCPMA president Gurmeet Singh Kular told that they met the Prime Minister for about 30 minutes and submitted their memorandum through Badal.
"The PM assured us to provide some relief to the bicycle industry in the Union Budget for next fiscal 2013-14", said Kular.
Further, Kular told that the prime minister told them that he had already spoken to the Union Finance Minister in this regard.
"We strongly believe that the today's meeting with the prime minister will surely prove fruitful for the bicycle industry", said Kular.
He told that before meeting the prime minister, he alongwith other members of the delegation submitted the memorandum to hand it over the same to the prime minister, for consideration and necessary action.
Kular told that Pankaj Munjal, President, All India Cycle Manufacturers' Association and D. Raghuram, President, M/S. T.I Cycles of India of Chennai were also present on the occasion.
Kular also briefed about the demands put up by them before the prime minister through a memorandum submitted through Badal.
The memorandum submitted to the prime minister is as under:
Central Excise Duty:
Complete abolition of 2.06% central excise duty on bicycles, as this industry pays 12.36%  central excise on the raw material and other inputs which is not refunded any where this makes us uncompetitive in international markets. 
Freight equalisation:
Ludhiana being hub of the manufacturing of bicycle and parts is situated far away from the sea port due to which industry has to pay excess freight on the goods and this make them costly and uncompetitive in international markets, It is requested to give freight equalisation scheme to the industry in order to reduce the cost and to increase the share in global market. Due to geographical situation of the state, the raw material which is iron ore comes from the distant state which makes the industry uncompetitive within the country. Raw material should be available at unanimous prices to everyone within the country for fair business.
Technology up-gradation fund (TUF):
Like textile industry bicycle / engineering industry should also been given privilege of TUF scheme in order to boost the industry. 5% interest subsidy on purchase of new machinery should be available for bicycle and engineering industry also. Subsidy to below poverty line class of society for bicycle purchase was discussed.
Credit linked capital subsidy scheme (CLCSS):
In this scheme the maximum limit is Rs. 1 crore at present which is very small in today's time. Limit should be increased to Rs. 10 Cr, so that the industry can take maximum benefit. 
Increase of import duty on bicycle and parts to 50%:
It is requested to increase import duty on bicycle and parts as huge quantity of items are being imported in the country and are destroying the MSME sector because they are facing closure due to cheap and sub standard goods. This should be valid on SAFTA /ISAFTA countries also as they do not have any duty on import of goods and are posing threat of cheap imports.
"Made in India" products to be used in bicycle tenders:
As the government of different states buy bicycles to distribute free to the poor people, It is requested that these bicycles should be fully indigenous Indian bicycles "Made in India" to have true patriotism for the country and to protect the domestic industry from closing down. Further by using imported parts they lose their valued foreign exchange. So it should be mandatory to use 100% Indian Manufactured Items.
Separate bicycle lanes in the cities of India:
It is suggested that the government should plan separate bicycle lanes as in European countries to protect the slow moving public and to boost people to use maximum bicycles as it is good for health and is eco friendly. 
Special economic zone for bicycle industry: 
SEZ should be developed for the bicycle industry to have proper  Concentration of the industry.
Low rate of interest to Micro and Small industries:
Micro and Small scale units are back bone of industry. Banks are charging 13% to 16% rate of interest which is totally un-viable to run the units; it is request to reduce the rate of interest to 7% in order to protect them from extinction.
Date:
Wednesday, January 23, 2013