'Playing Game' by Koustuv Ghosh
Release date confirmed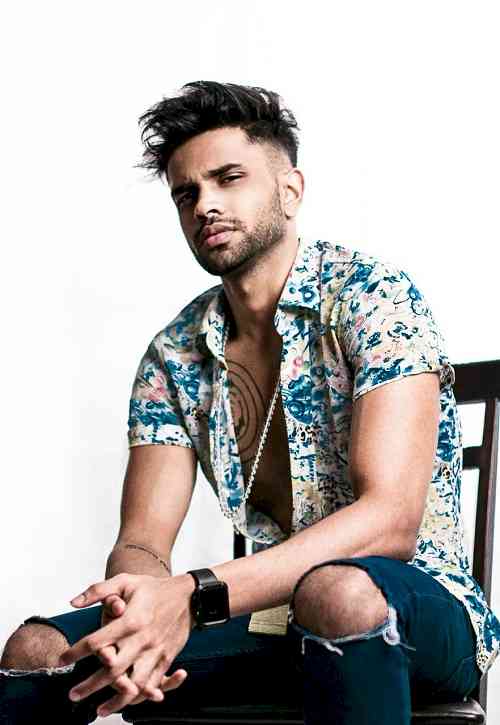 Koustuv Ghosh.
A multifaceted talented artist, Koustuv Ghosh, who is not just a great singer but an actor, dubbing artist, music director, instrumentalist, director and producer confirms his next single Playing Game release date.

It will be a first of its kind for Koustuv Ghosh as he has written the song, composed and crooned it, and now he will be releasing on 27th August. The song is titled Playing Game, a peppy and romantic track about loveable tussle between lovers.
Talking about his song, Koustuv said, "During the Lockdown, I started dribbling with the idea about a romantic peppy number, so finally I wrote it. Then I composed it and now I am planning to release it without any backing from big label. This song is my own child and I want to do full justice to it" 

Playing games is a song about how a girl is avoiding a guy due to her previous heartbreaks, and the guy asking the girl to give her a chance. But it's in a playful mood where the girl is trying to pull his leg by saying no. The song has 90's vibe.

Koustuv Ghosh, as creative child prodigy, whose first modelling was at the age of 7 months In Charak Calendar, and then started full-fledged child modelling from the tender age of 3yrs non-stop ever since.

Talking about his journey and ambition, Koustuv said, "It's been a fruitful and exploratory journey. I have done tonnes Tvcs, Print shoots, and films. I have given my voice to various Ad commercials, but right now I am concentrated on my next single, Playing Games, which will be releasing on 27th August 2020" 

Koustuv has also worked with bigwigs such as Ram Sampath, Vishal Shekhar, Salim–Sulaiman, Pritam Rajat Dholakia and more in the music field. He has worked with noted filmmakers such as Pradip Sarkar and Dibakar Bannerjee.