Piaggio launches 3-Wheelers of LPG/CNG varients with Water Cooled Engines into Telangana market today
Author(s): City Air NewsBiju Sukumara, Regional Manager South of Piaggio seen launching LPG & CNG varient passenger 3 Wheeler fitted with Water Cooled Engine. Also seen are Sandeep and Abhishek, dealers. Hyderabad, December 5, 2018: Italy's...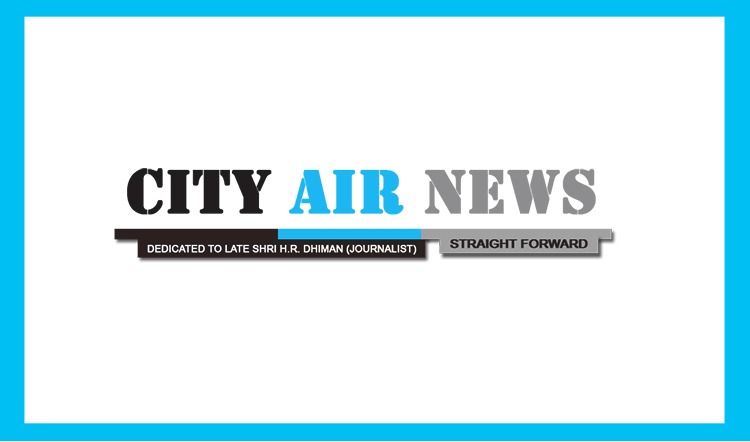 Hyderabad, December 5, 2018: Italy's Piaggio launches 3-Wheeler Passenger and Cargo alternative-fuel variant with Water Cooled Engine here in the city today into Telangana Market
In a function held at a function hall in Secunderabad and in the presence of 500 plus consumers, Piaggio Vehicles Pvt Ltd's Regional Manager for South, Biju Sukumaran launched them into the local market. Piaggio dealers Sandeep Kothari of Vardhaman Motors and Abhishek Toshniwal of Varishta Motors were present on the occasion.
These new variants are part of the new industry-first water cooled engine technology range, the company said. Adding, the new range of vehicles will meet the growing demand for commercial vehicle mobility solutions particularly suited to inter-city travel. These are launched simultaneously in many locations/CNG Centers in the country.
In the past 3 wheelers used to run only on diesel. But, Piaggio developed and launched alternative fuel CNG and LPG vehicles in the past. Now new variants with Water Cooled Engines launched. These engines just like ones in the cars need to be serviced/ oil changed only once in 10,000kms unlike for every 1500kms in the past.
Priced at Rs 2.4lakh for passenger and 2.25 for cargo, these new variants are introduced as part of its endeavor to introduce three-wheelers with more alternative fuel options.
Piaggio Vehicles Pvt. Ltd. (PVPL), a unit of Italy's Piaggio Group, is committed to developing vehicles powered by alternative fuels such as CNG, LPG, and electrically charged batteries. Part of that plan we are launching these two variants first time in Telangana markets.
These variants are launched simultaneously in 25 cities across India today, he shared.
The three-wheelers fitted with Water Cooled Engine, the latest innovation in technology will revolutionize the 3-Wheeler Industry in India. The technology is the game changer in the industry informed Biju Sukumaran.
These newly launched variants reduce emission, 20% more fuel efficient, consume less spare parts, offer better operational economy Biju informed.
We aim to sell 1.75 three wheelers in this calendar year across India. In Telangana alone, we aim to sell 12000 both cargo and passenger vehicles in the year 2018.
We aim to increase 40% increase in sale in the year 2019 in Hyderabad market, Biju added. Hyderabad is the biggest and very potential market for us he stated.
We are market leaders with 65% market share in Telangana. The market size of Telangana he put as 1100 per month for cargo and 650 passengers per month. The size of the cargo three-wheeler market in India is 11000 per month, he added.
Piaggio is expected launch Electric Autos by June/July in the year 2019.
Today there is a lot of demand for alternative fuel technology. It is growing every day. And hence these vehicles are need of the hour and are introduced as improved range of alternative fuel vehicles. The improved range of alternative fuel vehicles is a part of the company's strategy to consolidate and strengthen its presence in the commercial vehicle segment. We aim to sell 500 vehicles of the newly launched variants in this fiscal stated Sandeep Kothari and Abhishek Toshniwal.
Date:
Wednesday, December 5, 2018