People of Himachal Pradesh can now avail world class eye treatment in their own state: Dr Mahajan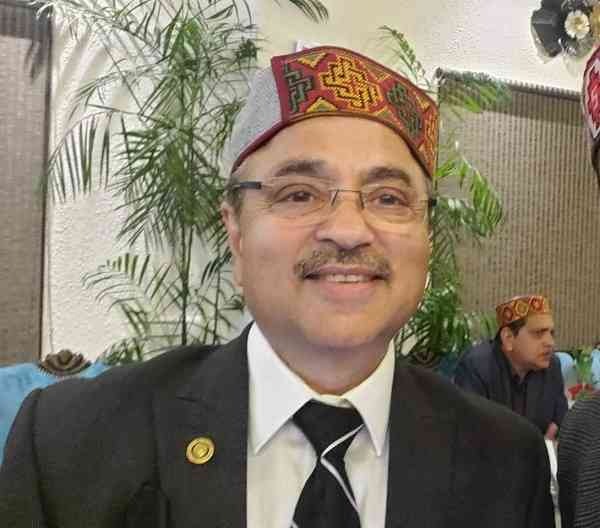 Dr Sandeep Mahajan.
Dharamsala, September 16, 2021: S.M. Eye Hospital in Kangra has now turned into an institution with best possible Doctors trained in the topmost world class institutions. Founder and the director of the S M Eye Institute Private Limited, Dr Sandeep Mahajan said," After completing long journey of 40 years successfully treating lacs of patients, I feel privileged and blessed to create an institution with best possible Doctors trained in the topmost world class institutions." He added that we are striving to treat everyone with any disease of the eye. Innocent people of HIMACHAL should get the best treatment in their state.
Chief Eye Surgeon, Dr Sandeep Mahajan who is also the Director of the hospital, has operated more than 1,00,000 cataract cases with total perfection while rendering yeoman services in the field of ophthalmology to the people of Himachal Pradesh and bordering states. S.M. Eye Hospital has the most modern imported machines where in computerised phaco cataract surgery is performed at a well-established 'operation theatre' The hospital also has the facility of Lasik Laser for removal of glasses (FDA approved), First in Himachal Pradesh.
Dr Mahajan said that S. M. Eye Hospital was established at Kangra (HP) in December 1989. The hospital is registered with Himachal Pradesh Medical Council Shimla. In 2009, construction of the ultra-modern surgical centre of the hospital was completed and it was divided into two segments – OPD centre at Zamanabad Road and surgical centre at Ghurkari. While the OPD segment consists of patients check up, Auto-Keratometry, Refraction, Tonometry, Nd: Yag Laser, Argon Green Laser, OCT, Fundus Camera , FFA, and Automated Perimetry, The Surgical Centre segment is basically split into Phaco Cataract Surgery, Vitreo-Retinal Surgery, Lasik Laser and all other surgeries of eye.
The hospital has highly trained specialists, high end technology and provides round the clock services in the field of ophthalmology. The right to sight is not to be deprived, for the lack of money" in this hospital for the poor and needy people and this goes with our motto "I CARE FOR EYE CARE". "Passion with compassion" best describes the work attitude at S.M. Eye Hospital. Passion to serve the community fuelled with compassion for those in need of eye care.
In this institution poor are treated through government cashless schemes, State as well as central government employees are covered under reimbursement scheme and armed forces retired personnel under ECHS    Cashless,
"We need your support to spread awareness to people of Himachal Pradesh to avail world class treatment in their own state," said Dr Mahajan.