Peaceful protest to observe 22 March as Black Day remained complete success: Prof Kamal Chopra, President AIFMP
Thanks 250,000 printers of the country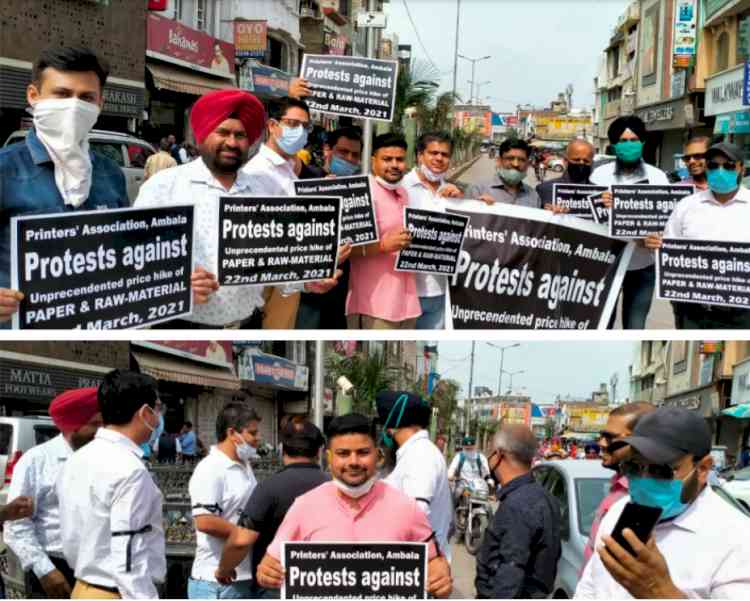 Ludhiana: On the call given by All India Federation of Master Printers (AIFMP) 250,000 printers of India observed Black Day today to protest against the unprecedented hike of paper and other raw materials.  
Talking to news media, Prof Kamal Chopra, President AIFMP said, the peaceful protest to observe 22 March as Black Day remained complete success. He said, as per available reports following the instructions of AIFMP, printers from almost all the cities tied black ribbon while on work, whole of the day. In some cities like Ambala, Pathankot, Madurai, Jabalpur, Mukatsar, Cochin, Salem, Latur, Jammu, Visakhapatnan, Vellore and some other also organised protest marches and dharna in support of call given by AIFMP.
Prof Chopra informed that Presidents of Sri Lanka and Indonesia associations of printers issued press statements. The printers from Bhutan, Sri Lanka, Nepal and Indonesia are also became the part of protest for the cause of Indian printers.
 
Kamal Chopra, President said, the success of peaceful protest proves the miseries, and shows the togetherness of the printers.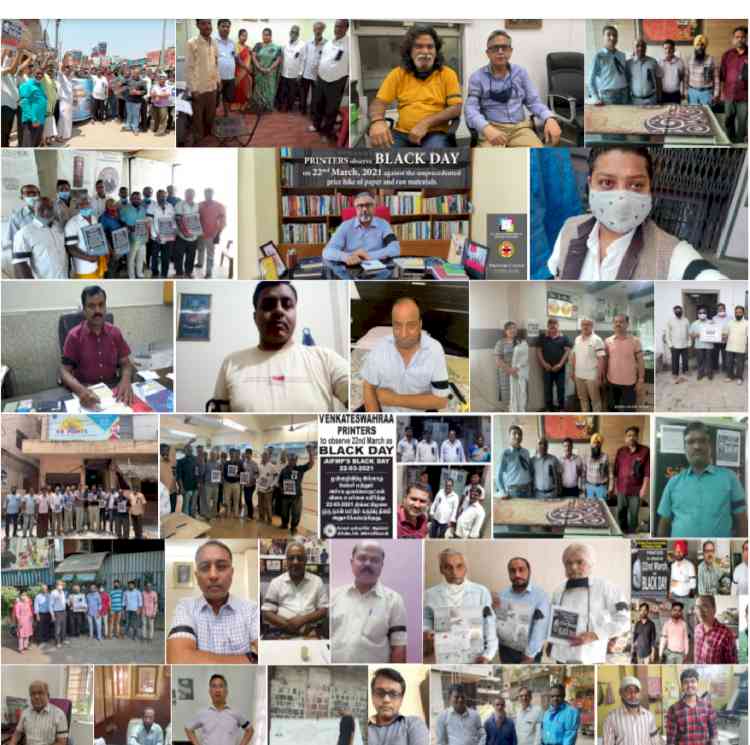 Describing the cause of concern, Prof Chopra said the rates of Paper and other Raw Material are being increased constantly in regular intervals, sometimes even twice in a day. In these circumstances the survival of the printers is becoming a question, it is evident that due to lockdown of almost a year the printing and packaging units are already passing through crisis. Now due to unprecedented hikes of the raw material customer is reluctant to pay enhanced prices and it may not be possible for the printers to sustain this increase, thus the industry is on the verge of closer. In such circumstances, if the rates of raw materials are not checked the industry is going to face a severest ever crisis.
 
Prof. Chopra further said, the BLACK DAY is observed just to highlight the miseries of the printers, so that the government and other agencies may take notice of it.
 
Thanking the 250,000 printers of the country, for following the instructions of AIFMP, Prof. Chopra said, with solidarity and networking we can achieve any Goal. Hope the government will notice the misery of the printing and packaging industry.
He especially thanked the President of Sri Lanka Association of Printers and Indonesia Printers Association fit their support. He also thanked the printers of Sri Lanka, Nepal, Indonesia, Bhutan and Bangladesh for joining hand with Indian brothers for the cause of Printing and Packaging Industry. Prof. Kamal Chopra thanked this rare gesture and said, unitedly we can win any goal.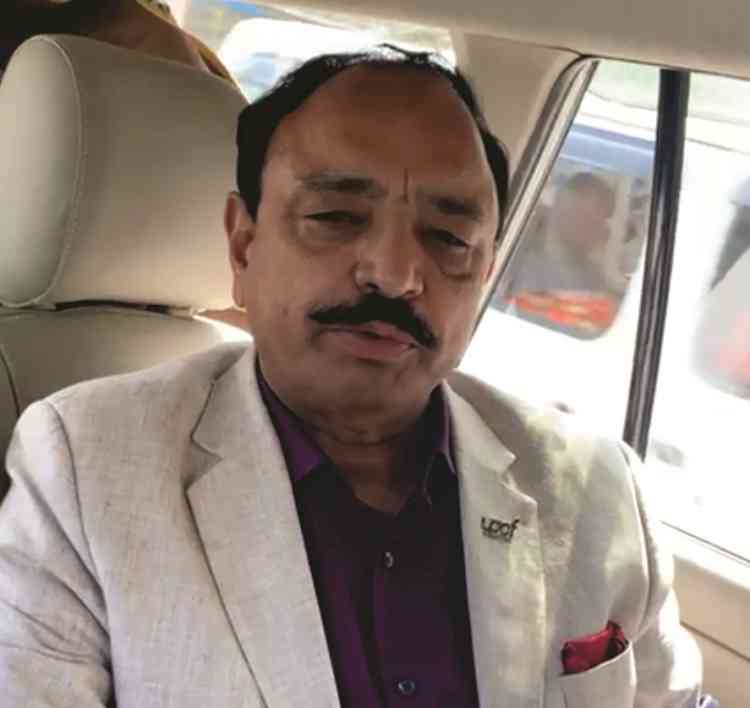 Prof Kamal Chopra, President AIFMP.