PCTE organised 12th   season of body building competition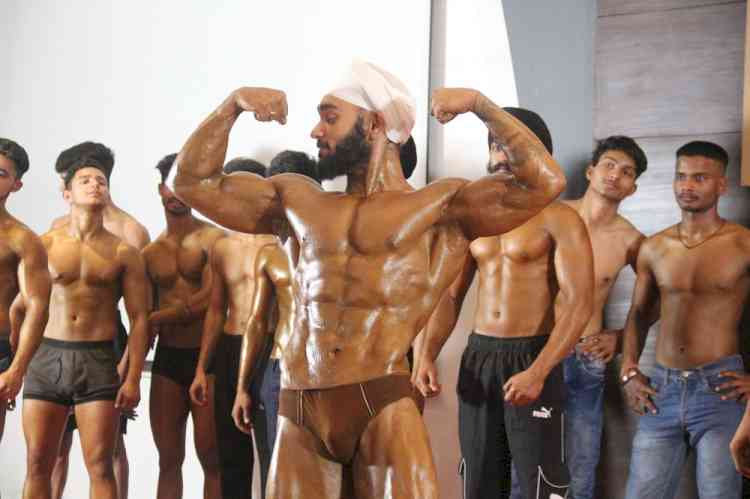 Ludhiana, March 7, 2022: PCTE Group of Institutes organized the 12th Season of Body Building Competition and received a highly enthusiastic response by the students of various disciplines who participated in the Physical Fitness Competition.
Dr. Deepak Parashar, Mr. India 1938, IFBB Pro League International Judge, Owner of Libra Health Club, Mr. Ram Parashar, IFBB Pro League Regional Judge, Mr. Kirti Kumar, National power fitness Referee, were the honourable judges for the event and were delighted to see the dedication and the emphatic interest of the students in Body Building. 
Harnam Singh from BBA 3B was Adjudged as Mr. PCTE 2022. 
In the Heavy Weight body building competition Harnam Singh from BBA 3B stood first followed by Harsehaj Singh from BBA 2A and Sahil from B. Pharma 1 A who bagged the Second and Third Position respectively. 
 
In the Middle Weight Category, Gaurav from BBA 1D stood first followed by Arshdeep Singh from Bio tec 1st Year & Navpreet Singh B.Sc. Bio Tech 3rd Year who bagged the Second and Third position respectively. 
In Light Weight Category Sujal from B Com 1B bagged the first position followed by Madhav from MBA – IB 1st Year & Shivay from BBA 3C bagged the Second and Third position respectively.
Dr. Kapil Prashar, Dean Academics and the organiser, PCTE Group of Institutes congratulated the participants and was amazed to see the zeal of participants and said "We organize this event to encourage health consciousness among the youth."
 Dr. K N S Kang, Director General, PCTE Group of Institutes on the occasion said, "Body building is a rigorous discipline. It demands dedicated commitment and constant hard work on regular basis to win at a platform like this. We are elated to have the best body builders from the city at PCTE."