PCTE Group of Institutes organized "Cafiesta" Coffee Fiesta 2021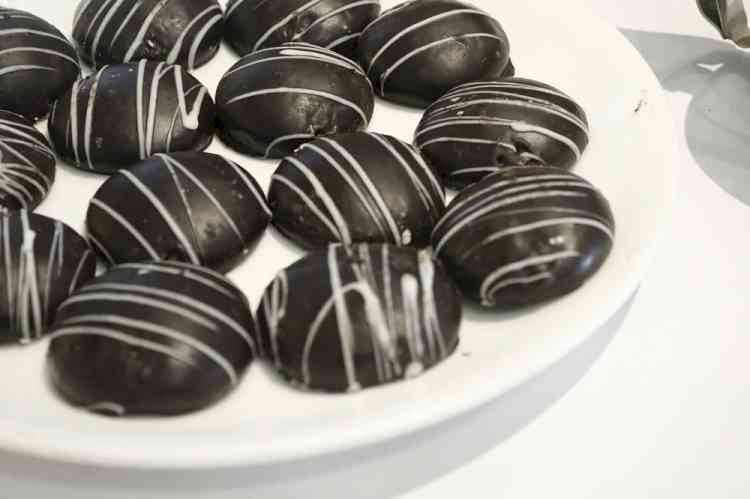 Ludhiana, October 19, 2021: PCTE Faculty of Hotel Management & Travel and Tourism organized a "Cafiesta" Coffee Fiesta 2021. The event was inaugurated by the Mr. Varinder Kumar Sharma, IAS, Deputy Commission and was graced by the presence of Mr. Rahul Chabba, ADC, Mr. Nitin Mahajan, General Secretary and Nishit Singhania, Mess Secretary of Lodhi Club, and by Celebrity Chefs like Chef Bali, Chef Neelu Kaura, Chef Sudhanshu Raj Hans and Chef Hitesh Arora.
The Fiesta had students showcasing 100 variations of coffee, 40 variations of cookies, donuts and other delicacies where the main ingredient coffee was displayed in four sections starting from Coffee to eat which included Café Soupichinno, a hot creamy soap made with coffee and mushrooms, pasta in cheesy coffee sauce, coffee pudding etc. Cold coffee section displayed Hazelnut coffee, rose coffee, orange mint coffee, mix berry coffee to name a few. Hot coffee section had Cappuccino, blueberry coffee, latte coffee, espresso coffee etc. and Innovative coffee section showcased Choco lava coffee, café mojito coffee, immunity booster coffee, coffee donuts and many more.
The Highlight of the event was Gold Coffee where 24 carat real gold dust was sprinkled over Lavender flavored Cappuccino.
Mr. Varinder Kumar Sharma, IAS, Deputy Commissioner was amazed to see the event and said that it was a wonderfully organized. He added by saying that the college not only provides good education but also provides exposure to its students about real life challenges and events like these boost their confidence which will take them way long in their life.
Mr. Anirban Gupta, Dean, PCTE-IHM said that the students had worked really hard for the event and was amazed to see the zeal, enthusiasm and the creativity involved by the students.
Dr. KNS Kang, Director General, PCTE Group of Institutes congratulated the entire team of Hotel Management and Travel & Tourism and said that events like these give the students an opportunity to explore their creativity.