PCTE Group of Institutes increases computer science engineering seats to 150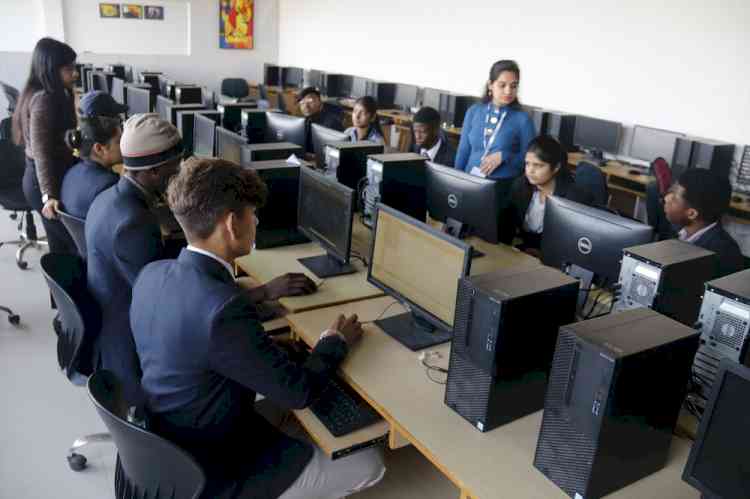 Ludhiana: The prospective demand for digitally skilled professionals is increasing day by day and is expected to rise more in future. Taking into account the rise in demand of IT professionals PCTE had applied to increase its seats from 60 to 150 to Punjab Technical University and AICTE for Computer Science Engineering course and has got the approval for increasing its seats to 150.
Computer Science Engineering has exponential growth in modern business at global level and has created an immense requirement of CSE professionals. Considering lucrative opportunities both in India and abroad and looking at the increasing pace at which the IT sector is growing PCTE has now increased the number of seats in the course providing more students the opportunity to get themselves enrolled in Computer Science Engineering.
Besides Computer Science Engineering PCTE Institute of Engineering and Technology is providing Civil Engineering, Electrical Engineering and Mechanical Engineering. The college is 2 decades old and runs 19 courses in various disciplines including Business Management, Commerce, Computer Application, Engineering, Hotel Management, Pharmacy, Travel and Tourism, Biotechnology, Medical Lab Sciences, Fashion Designing, Journalism & Mass Communication and Agriculture.
Dr. SK Gandhi, Principal, PCTE Institute of Engineering & Technology said that the course has a wide range of opportunities and with the level of practical training that PCTE provides will help the students a lot in their future prospects.
Dr. KNS Kang, Director General, PCTE Group of Institutes said "It is a moment of joy for getting the approval from the University to increase the seats. He added by saying that PCTE has well equipped laboratories & separate computing platforms enabling students to have wider practical knowledge in their area of learning which helps them in becoming smarter and industrial competent.