PCTE Group of Institutes celebrates Valentine's Day
Day began with full excitement and cheerfulness buzzing in campus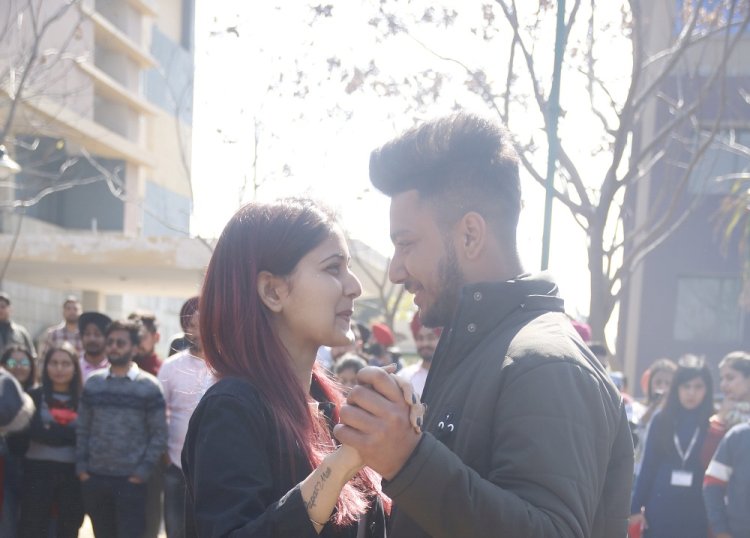 Ludhiana: Valentine's Day celebration at PCTE Group of Institutes is not just about celebrating romantic love but also about celebration of platonic love between friends and appreciation for favourite professors.
The day began with full excitement and cheerfulness buzzing in the campus where the students dressed in red made the campus look more vibrant and colourful. The day ran off with the students grooving on various dance beats, playing different games and of course increasing their energy by having the snacks displayed by the other students in the consumer hub.
Ms. Heena Kalra, Assistant Professor & Event Organiser said that the celebration surrounding this day actually has roots in an ancient pagan festival that started centuries before Valentine was even alive. Held in Rome each February. However, celebrating events like these help in creating an enjoyable environment where students not only study but enjoy different occasions as well.
Dr. KNS Kang, Director General, PCTE Group of Institutes said that PCTE has always celebrated various festivals and occasions in the campus which makes PCTE more like a family rather than an Institute to just come and study.