PCM SD College for Women organizes student exchange programme
Programme started with inauguration and Ganesh Vandana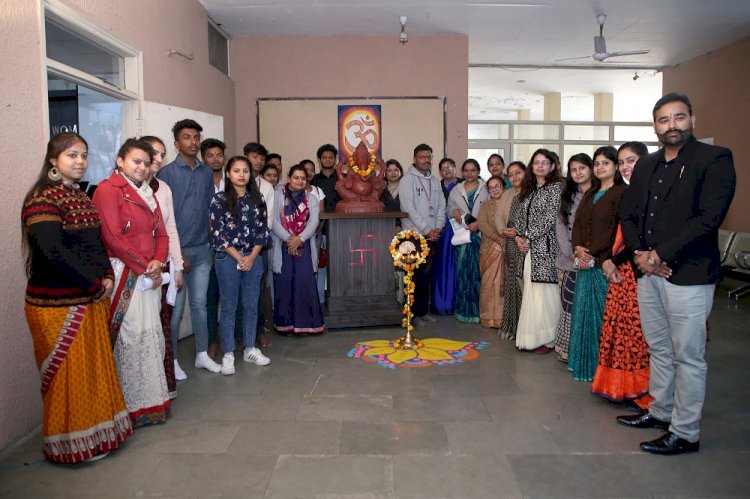 Jalandhar: Student Exchange Programme held in PCM S.D. College for Women, Jalandhar in collaboration with Nehru Arts and Science College, Coimbatore, Tamil Nadu conducted by PG Department of Computer Science and IT. 
The Programme started with inauguration and Ganesh Vandana. Faculty members and students of Nehru Arts and Science College, Coimbatore were welcomed in the traditional way. Mrs. Shivani Sharma, Head of Department welcomed the guests. After welcome a technical session was conducted by Mr. Karan Arora, CEO and Founder of Itronix Solution, Mohali who gave knowledge about IOT (Internet of Things). A workshop was conducted by Department of Fashion Designing on sublimation Designing for garments in Corel Draw in which students were taught about logo and geometrical creation. A yoga session was conducted by Shwetank Anand in which he gave insight about the different chakras present in human body. He also introduced the students different asanasto stay fit and healthy.
The day ended with an industrial visit to Itronix Solutions, Jalandhar where the managing director of the company Mr. Varun Nayyar addresses the students with latest technologies.
Ms. Parminder, Trainer, Itronix Solution gave lecture and demo on Practical implementation of Python Programming language in industry.