PCI building Pharmacist Registration and Tracking System
Author(s): City Air NewsDignitaries unveiling the Souvenir (Standing extreme Right to Left) - Prof. (Dr.) A.R. Rao, Director NIPER, Mohali, Prof (Dr.) B Suresh, President Pharmacy Council of India, Vice Chancellor, JSS University, Mysore,...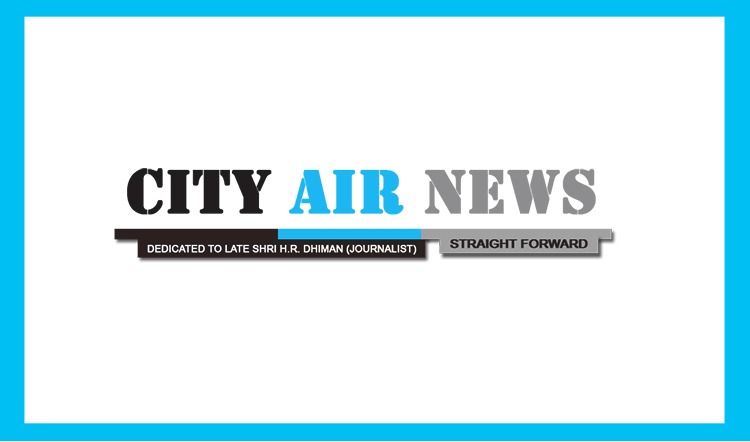 Also creating an online student portal providing free of cost learning material
The Pharmacy Council of India (PCI) is in the process of setting up a Pharmacist Registration and Tracking System with details of all 1.2 million pharmacists from across the country, maintained on a live register. The system will facilitate easy verification of any pharmacist anywhere in India by any agency. It will also provide valuable information for data analysis that would help predict the future and scope of the profession, going forward. PCI further intends to revolutionize pharmacy education by revamping its website through creation of a student portal to make learning material available online and free of cost for any student across the country. This was shared by Prof (Dr.) B Suresh, President Pharmacy Council of India, Vice Chancellor, JSS University, Mysore, in his keynote address as Chief Guest at a two-day Pharmacy National Conference that commenced at Chandigarh Group of Colleges (CGC) Landran.
To improve industry academia interface the regulator would soon be providing Post Graduate students of pharmacy the option of completing one year of their degree course in industry training or in research, added Prof (Dr.) Suresh.
The regulator also intends utilize Artificial Intelligence (AI) to strengthen interface between faculty, students, the industry and academia and devise means to chart out the future direction of the profession to make it an attractive career option", said Prof (Dr.) Suresh. Elaborating on the using AI to strengthen pharmacy education Prof (Dr.) Suresh said, "PCI is working with NIC to put together a strong IT architecture to seamlessly help institutions to upload information, get approvals, detect faculty movement, update information about latest research in the pharmacy field to facilitate constant knowledge updation of the students and faculty alike.
Prof (Dr.) K Chinnaswamy, President, The Indian Association of Colleges of Pharmacy (IACP), Chennai, was the Guest of Honour at the event. Also gracing the occasion was Prof. (Dr.) A.R. Rao, Director NIPER, Mohali. Over 500 delegates comprising students, faculty members and researchers from Punjab, Haryana, and Himachal Pradesh, Jammu and Kashmir, Uttar Pradesh are participating in this National Conference on 'Role of Pharmacists in Academia and Research'.
The two-day national conference will be featuring panel discussions on a range of topics related to the theme of conference. The first day of the conference began with an enlightening talk on 'What is Ailing Research?' by Dr C S Gautam, followed by talks from distinguished speakers Prof. A.K. Chakaraborti and Dr Deepika Bansal from National Institute of Pharmaceutical Education and Research (NIPER), Mohali. A souvenir was also unveiled to mark the occasion.
Date:
Wednesday, October 24, 2018