PCA Rest of Punjab Red beat Punjab Green by 3 wickets
Trident PCA Cup 2021- Triangular Challenger Series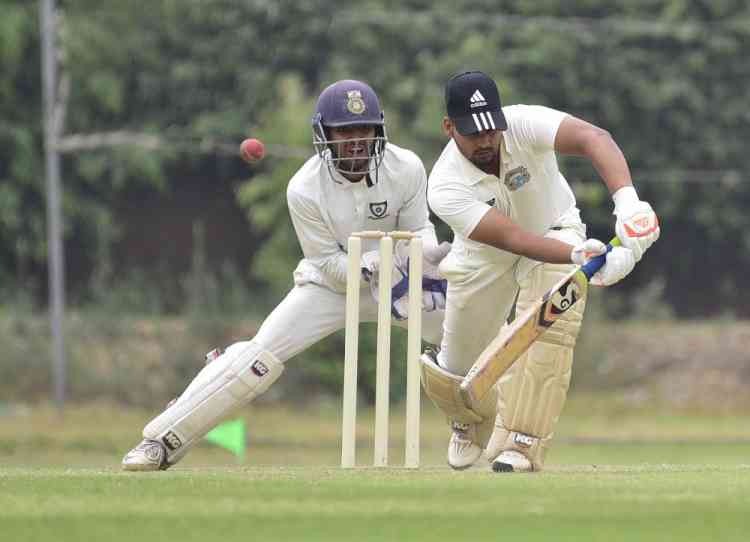 Ludhiana: In the ongoing TRIDENT PCA CUP 2021- Triangular Challenger Series, on the fifth day of the league matches today PCA Rest of Punjab Red played against Punjab Green at GRD grounds on Hambran Road Ludhiana.
PCA Rest of Punjab Red won the toss and elected to field first. A well-founded Partnership of 66 runs between Punjab Green's batsmen Venus Garg (67 runs of 114 balls, 4 fours and 1 six) and Naman Dhir 31 runs of 49 balls 2 fours laid the foundation for Punjab Green. Ashish Malhotra contributed an attacking 86 of 84 balls with 12 fours helping his team to a healthy total of 246 for 6 in allotted 50 overs. For Punjab Red Hartejassvi Kapoor & Prerit captured 2 wickets each and Deepin Chitkara & Jassinder took one wicket each.
Chasing the target Punjab Red's Mandeep Inder Bawa's well knit century paved the way for his team's victory in today's match. He scored unbeaten 122 runs of 128 balls, 10 fours and 2 sixes.  Sahil Chander scored 22 runs of 36 balls, 3 fours, Salil Arora scored 31 of 42 balls, Pukhraj 26 of 31 balls helped their team achieve the target in 47.5 overs and winning the match by 3 wickets.
Punjab Red's Mandeep Inder Bawa was declared man of the match. This was the second win for Punjab Red in the tournament and they have 4 points in total. Points table is presently being led by PCA Punjab XI with 6 points from 3 matches.
The key takeaways of match played today:
PCA Rest of Punjab Green: 246/6 (50 over's)
Batting: Venus Garg 67, Naman Dhir 31, Ashish Malhotra 86 runs
PCA Rest of Punjab Red (bowling)
Hartejassvi Kapoor (10-1-55-2), Prerit (10-0-48-2), Deepin Chitkara and Jassinder took 1 wicket each.
PCA Rest of Punjab Red :   247/7 ( 47.5 over's)
Mandeep Inder Bawa   unbeaten 122 runs, Pukhraj 26, Salil Arora 31
PCA Rest of Punjab Green: (bowling)
Harjot Dhawan (10-0-39-4), Naman Dhir (10-0-57-2)
Tomorrow 22nd March PCA Punjab XI will play against PCA Rest of Punjab RED at the Hara Cricket stadium at Baddowal, Ludhiana.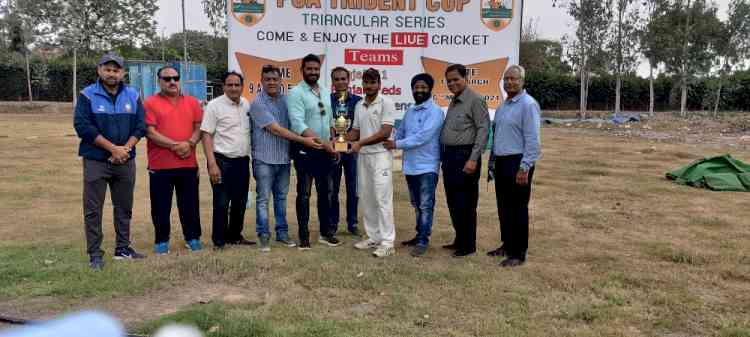 Mandeep Inder Bawa being honoured as "Man of the match".