Payal Arora awarded for best research paper
She is working as Assistant Professor in PG Department of Apeejay College of Fine Arts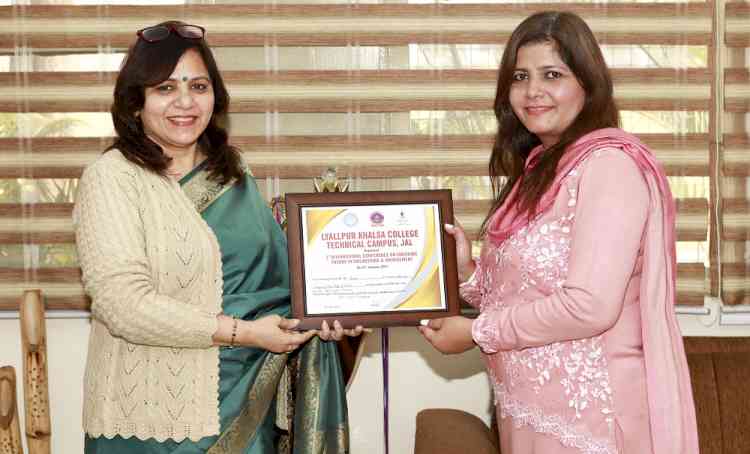 Jalandhar: Ms. Payal Arora, Assistant Professor in PG Department of Apeejay College of Fine Arts, Jalandhar has been awarded for the Best Research Paper by the International Conference organized by Lyallpur Khalsa Technical Campus in association with University of KWAZULU- NATAL, South Africa and Indra Kumar Punjab Technical University, Jalandhar.
She had presented her paper on the topic- Determinants of Board Size and Independence: Evidence from Top Indian Companies.
Principal Dr. Neerja Dhingra congratulated her and appreciated her work. She also put forth that faculty members can set the examples for their students by consistently enhancing their work and adding more to their accomplishments.