Patiala bags overall trophy by pocketing 41 points of Punjab State Games for Boys U-18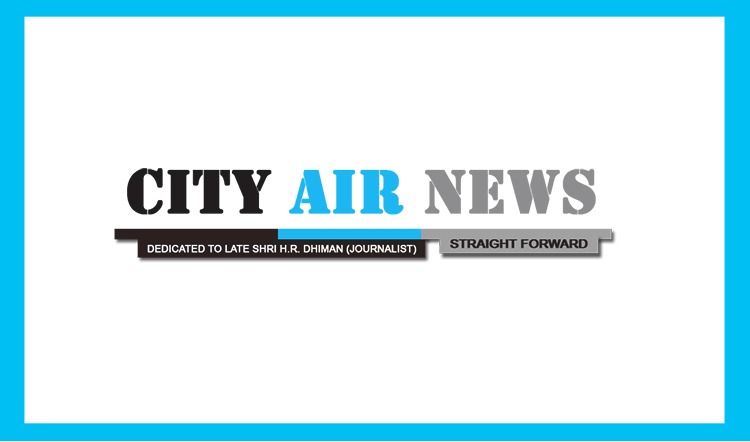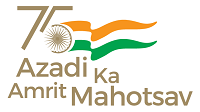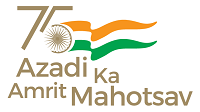 Ferozepur October 22, 2019: Patiala bagged overall trophy by pocketing 41 points of Punjab State Games For Boys under – 18 concluded at Saheed Bhagat Singh Stadium, here today.
Sahibzada Ajit singh Nagar got second place with 23 points where as Jalandhar has to satisfy with third place with 22 points in its account. Sh. Anirudh Gupta CEO DCM Group of School was the Chief Guest. Sh Askoh Behal secretary Red Cross was Guest of Honour. He gave away the prizes to the winners. Sh. Anirudh Gupta also encouraged the participants to participate in sports activities and said Under the Leadership of Capt. Amrinder Singh Chief Minister Punjab, that Punjab Government is adamant to promote sports in the state and to improve sports infrastructure in the rural border area of state.
Earlier Sh. Sunil Kumar District Sports Officer Welcome the distinguished guests on the occasion. He thanked Sh. Chander Gaind IAS Deputy Commissioner, Ferozepur with who's support and efforts this event came to the smooth ending. He also assured that Sports Department will cultivate sports persons and give all the support to encourage sports in the state. He also prodded the participants to keep them self fit physically as well as mentally for the competitions.
In Athletics the overall Championship Sangrur won the Gold, Ludhiana got the Silver and the Host District Ferozepur won Bronze.
In 3000Mtr Nishan Singh proved himself as runner in the State by clocking 9:33.70mnts and won the Gold, Sukhjindeer Singh of Ferozepur got Silver with 9:36.36mnts and Surinder Singh of Fazilka got the Bronze with 9:37.29mnts.
In 4x400m Relay Sangrur won gold clocking 3:33.86mnts, Ludhiana won silver in 3:26.08mnts and Ferozepur got bronze medal in 3:40.89mnts.
In 4x100m Relay Bathinda won the Gold with 45.57sec, Kapurthla Got the silver with 46.30sec and Sahibzada Ajit Singh Nagar got the bronze with 47.27sec
In Discuss Throw Harnoor Singh Sandhu of Amritsar Won tye Gold with 56.87Mtr, Sukhwinder Singh of Hoshiarpur got the silver with 49.72 mtr and Umesh Ranga of Amritsar got the bronze with 45.45 mtr.
In Javelin Throw Himanshu of Barnala won the Gold with 57.80mtr, Vikas Kumar of Fazilka got the Silver with 55.02mtr and Harmandeep Singh of Amritsar got the Bronze 52.75mtr.
In Long Jump Sundeep Singh of Rupnagar won the Gold with 6.36mtr, Sukhpreet Singh of Sangrur won the Silver with 6.33mtr and Surjit Singh of Sangrur got the Bronze with 6.27mtr.
In High Jump Robindeep Singh of Faridkot won the Gold with1.95mtr, Kulvir Singh of TarnTaran got the Silver with 1.85mtr and Anmol kapoor of Rupnagar got the Bronze with 1.85 mtr.
In Short Put Amandeep Singh Dhaliwal of Sangrur won the Gold with 17.25 mtr, Umesh Ranga of Amritsar Got the Silver with 16.78mtr and Shamshar singh of Moga got the Bronze with 13.01mtr.
In Swimming Patiala won the overall Championship and Bagged 21points, Rupnagar won the Silver by getting 18 points where as Amritsar,Faridkot and Sahibzada Ajit Singh got Bronze with 16 points each.
Gudaspur clinched gold in Badminton by defeating Patiala 2-0 in the finals. Jalandhar and Fazilka were declare jointly third.
In Roller Hockey Sangrur won the Gold by Defeating Patiala and Mukatsar got the Bronze.
In Roller Skating Jalandhar won Gold, Amritsar won Silver, Where as Sangrur and Sahibzada ajit Singh Nagar got Bronze.
In Kho-Kho Sangrur clinched Gold by defeating Ludhiana 10-9 where as Fazilka and Ferozepur were declared third with Bronze.
In Handball Fazilka defeated Patiala with 28-26 and bagged Gold where as Amritsar beat Ferozepur 33-22 and got the Bronze.
In weight Lifting Gurdaspur Clinched the Gold with 18 points, Patiala won Silver with 17 points Sahibzada Ajit Singh Nagar and Ludhiana got Bronze.
In Volleyball Sahibzada Ajit Singh Nagar out Thrashed Saheed Bagat Singh Nagar with 3-1(25-16,18-25, 25-16,25-20). Patiala defeated Ludhiana 3-1(14-25, 30-28, 25-22, 25-11) and got bronze.
Jalandhar won gold in Basketball by defeating Sahibzada Ajit Singh Nagar 69-54 points. whereas Bathinda got bronze medal Who ousted Patiala 82-60.
In Judo Gurdaspur won the Gold, Patiala got Silver whereas Jalandhar and Ludhiana were declared joint third.
In Boxing Patiala clinched gold by getting 16 points, Bathinda won silver with 15 points whereas Hoshiarpur got bronze with 10 points in its account.
In Fencing Gurdaspur won Gold with 47 points, Bathinda Got silver with 11 points and Kaputhala got Bronze with 10 points.
In Football Rupnagar won gold by defeating Hoshiarpur 1-0 where as Faridkot ousted Sahibzada Ajit Singh Nagar 3-1on penalty kicks for the bronze medal.
Jalandhar clinched gold in Hockey finals by defeating Patiala 1-0 where as Bahtinda ousted Ferozepur 3-1 for the bronze medal.
Sahibzada Ajit Singh Nagar won gold in Table Tennis by defeating Jalandhar 3-1 where as Rupnagar and Amritsar got jointly bronze medal.
In Kabaddi National Style Tarntaran won the Gold, Fazilka got Silver and Sangrur and Sahibzada Ajit singh Nagar were declared third with Bronze.
In Kabaddi Circle Style Faridkot won Gold, Barnala got Silver whereas Ludhiana and Saheed Bhagat Singh Nagar were declared third with bronze.
In Gymnastic Patiala won the Gold with 245.70 points, Ludhiana got Silver with 223.30 points and Amritsar got Bronze with 219.60 points.
In Hockey TarnTaran Clinched the gold by defeating Jalandhar 2-0, whereas patiala bagged Bronze by defeating Bathinda 4-3 on shot out.