Panel Discussion on Youth and Lok Sabha Elections Organises
Author(s): City Air NewsSh Chander Mohan, Sh Suresh Seth, Dr Rajan Sharma , Dr Nirmal Singh , Dr Simran Sidhu and students participating in Panel discussion held at Doaba College Jalandhar. Jalandhar, March 16, 2019: PG Department of Journalism...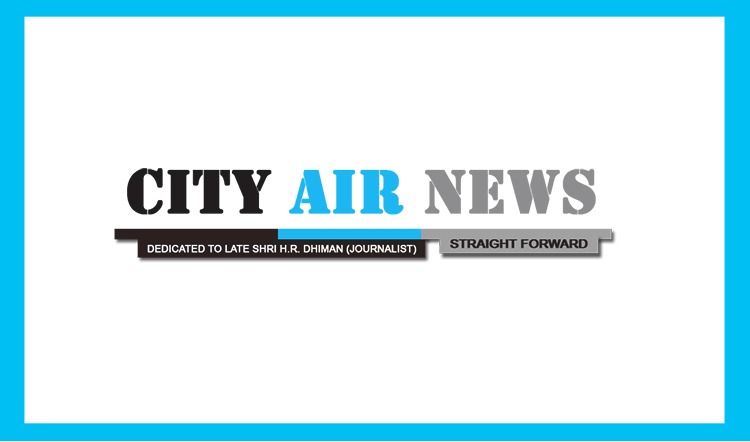 Jalandhar, March 16, 2019: PG Department of Journalism and Mass Communication of Doaba College Jalandhar organized a panel discussion entitled Youth and Lok Sabha Elections.
Sh Chander Mohan –President Arya Shiksha Mandal and college managing committee , Sh Suresh Seth-Eminent Writer and Critic, Dr Rajan Sharma –Retd Head Department of Political Science, Dr Nirmal Singh graced the occasion as panelists and students Sakshi Pathak and Ketan Kumar as moderators.The dignitaries were accorded a hearty welcome by Principal Dr Naresh Kumar Dhiman, Dr Simran Sidhu , Faculty and 162 students.
JMC Students-Hitesh and Aseem showcased their presentation based on the 100 years of tragic Jallianwala Bagh Massacre and student Deepak presented the findings of a survey conducted by the department on Youth for the betterment of India which highlighted startling data signifying that most of the youth in the region say that they have no one as role model in current scenario and there are few takers for politics as a career.
Sh Chander Mohan said that there is a positive change in the stance of our country as Indian Airforce after 1971 has displayed that we have the capacity to strike deep across the border into Pakistan and we cannot be blackmailed with the threat of a nuclear war.He goaded the youth to exercise their power to vote as only vote can bring about a positive change in the country and help us to find solutions to our problems.
Sh Suresh Seth said the it is sad that the current youth has become indifferent and is not able to find a role model for inspiration .It is the need of the hour that our youth should be aware of their power of vote and it is only their active participation in coming loksabha elections which can bring a change in society.
Dr Rajan Sharma said that youth has become indifferent towards politics because in the late 1990's with the onset of globalization the term politics got transformed negatively into political power , this situation propelled the youth to focus more on shaping their career.
Dr Nirmal Singh said that in present times we are merely participating in procedural democracy and are miles away from substantive democracy.He said that that in current Lok Sabha elections youth has a major role to play and exert as there are 42 crores voters in the country who are in the age group of 18 to 34 years. and the main concern of youth will be employment in these elections as there are still 30 million unemployed youth in the country.
Dr Simran Sidhu laid stress on the significance media awareness to ensure 100 percent participation of populace in elections.Students Sakhshi Pathak, Ketan Kumar, Jivesh Rampal, Palak, Viyata , Manzoor , Prateek Mahal and Innayat questioned on timely making laws to control mob-lynching, unnecessary flaring of national sentiments my some media channels , creating more job prospects for youth , and thinking more positively on human development index etc.