Panchayat builds cricket pitch on football ground; FC Goa protests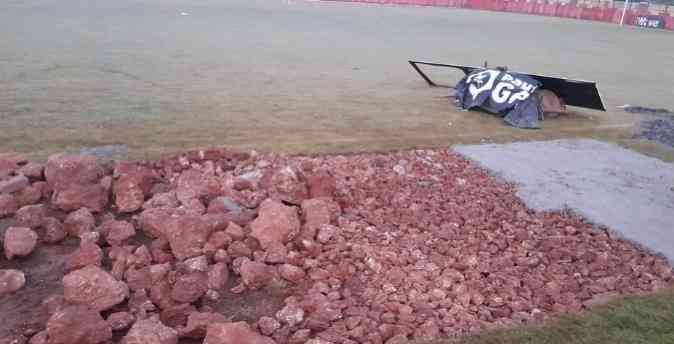 Source: IANS
Panaji, Nov 30 (IANS) Indian Super League Club FC Goa on Tuesday cried foul after a practice football ground developed by the club in Salvador do Mundo village in North Goa was allegedly vandalised by members of the local panchayat on Sunday.
In a statement on Tuesday, the Club said that it had spent nearly Rs 1 crore for the upkeep of the practice facility following a memorandum of understanding with the Salvador do Mundo panchayat, while adding that it would not be cowed down by such acts of intimidation.
"As part of its attempts to create a greater bond with the local community and create local hubs for football, the club entered into a three-year partnership with the Salvador do Mundo Panchayat in May 2020 with the intent to further grow the Goan and Indian football ecosystem," a statement issued by FC Goa said.
As per the MoU, two football grounds were to be developed by the club in the village. One ground was to be used to host the FC Goa first team as its practice ground and the other for use of the panchayat and the local residents with the primary aim of providing a good playing ground for the locals to avail.
"However, on Sunday afternoon, without any prior intimation and in an attempt to gain local political leverage, the football pitch was vandalised as the turf was dug up and later filled with concrete. The actions have led to the damage of the drainage and watering facilities of the ground - making the place unfit for the football activities that were being carried out," the statement said.
"The Club finds the panchayat's claims of looking to build infrastructure for cricket via a concrete pitch misleading and no communication of the same was ever received by the club.
The actions are in breach of the MoU signed. FC Goa refuses to be intimidated by these acts and will endeavour to explore all legal options available to mitigate the matter at the earliest," it also said.