Pan city projects in Punjab under smart city mission to be taken up as per priority of public: Ar Sanjay Goel
Writes to Punjab Chief Minister and Chief Secretary Punjab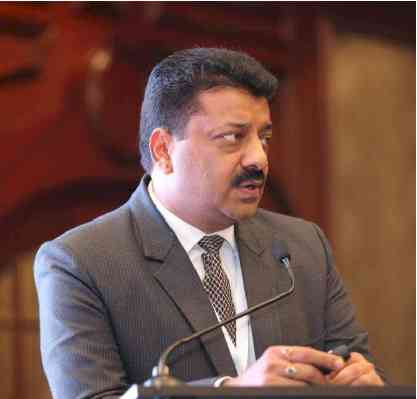 Ar Sanjay Goel, Director- Ludhiana Smart City Ltd and Chairman- Indian Institute of Architects Punjab Chapter. (File Photo)
Ludhiana: Ar Sanjay Goel, Director- Ludhiana Smart City Ltd and Chairman- Indian Institute of Architects Punjab Chapter has written to Punjab Chief Minister and Chief Secretary Punjab requesting that pan city projects in Punjab under smart city mission to be taken up as per priority of public.

The representation reads that "this is to request you and bring to your kind notice that chronic pan city problems  like traffic congestion,  pollution of upcoming smart cities of Punjab ( Ludhiana, Jalandhar and Amritsar) must be taken up on priority by concerned PMC/SPV as even after many years of launch serious pan city problems are not being solved or even has started. More focus is on Area Based Development (ABD) and other easy pan city projects.

Local level citizens participation must be increased to guide PMC/SPV through CEO of Smart City.

Projects which are easily related with corporations and other Govt departments must not be taken up by smart city company to save its money, time and energy.

Earlier, by public voting system primarily best localities were selected for ABD but now most neglected localities of cities must be taken under smart city mission to provide immediate relief.

Role of local experienced planners, architects must be increased and smart city company must have its own smart independent office to quickly solve problems of city. Pan city projects, which other local level development agencies failed to execute during past years due to absence of technical knowledge or coordination must be executed by smart city company.
Like in beginning in 2016, board of directors meeting must be chaired  by Chief Secretary for best results at highest level".