Padmashri Kailash Kher believes in the power of voting
In Uttar Pradesh, by-elections are to be held on seven assembly seats in the first week of November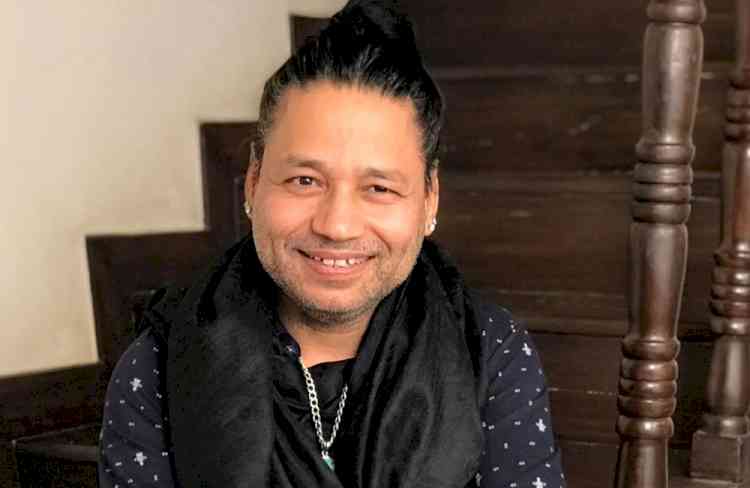 Singer Kailash Kher.
Bulandshahar: Padmashri Kailash Kher, the veteran singer and only spiritual musician of Bollywood, who keeps awakening the society from time to time, has requested the Bulandshahar residents through his song to cast their votes in bypolls in Uttar Pradesh scheduled on November 3, 2020.
In Uttar Pradesh, by-elections are to be held on seven assembly seats in the first week of November, while the counting of votes will take place on November 10. Apart from Bulandshahar, Naugaon Saadat, Tundla, Bangarmau, Ghatampur, Deoria and Halhani are the other seats.
District Election Officer and District Magistrate of Bulandshahar, Ravindra Kumar (IAS), had requested the singer to create public awareness for the by-election. DM Ravindra Kumar himself has been an excellent mountaineer and has also penned a book 'Many Everests'. As a dynamic District Magistrate, he keeps motivating the youth through various projects. He has been awarded by Sikkim Khel Ratna Award and Special Sports Honor besides other honours.
Kailash Kher has tried to make voters aware through his song. There is a lot of enthusiasm among the people of this region. Padmashri Kailash Kher has appealed to the people of Bulandshahar through the song to reach the polling booth in large numbers to cast their votes on November 3.
Kher said that vote can be given to anyone, but reaching to the designated polling booth was necessary. It is noteworthy that earlier in the assembly elections also Kailash Kher had appealed to the people to vote. Kher tells the people through the song to learn about those countries where people do not have any voting rights. Where there is only monarchy or dictatorship. Whereas in India people get a chance to choose their leaders. Therefore everyone should use their franchise.