Padma Bhushan Dr.S.S.Johl releases film, "Beginning of Basant" a short documentary by Harpreet Sandhu Chairman Punjab Infotech and Nature Artist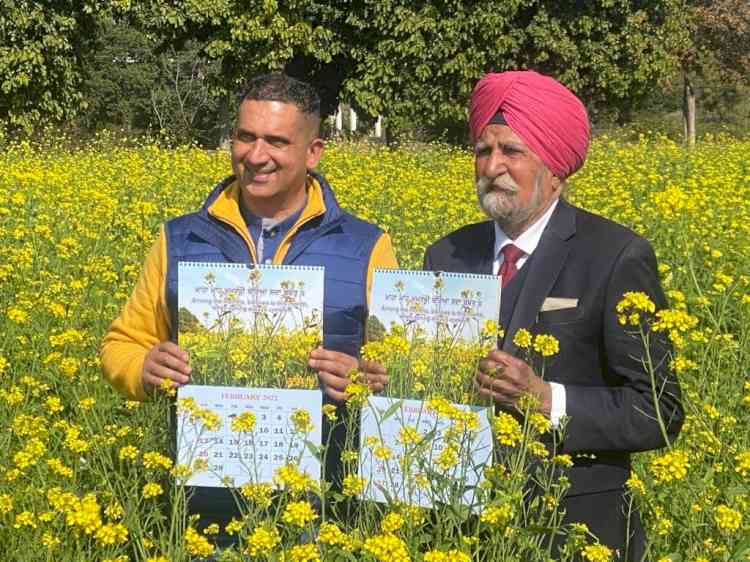 Ludhiana, February 5, 2022: Padma Bhushan Dr. S. S Johl, Chancellor Central University, Punjab today released "Basant Rutt Da Aagman" – Beginning of Basant - A Short Documentary Film dedicated to Basant Panchami by Chairman Punjab Infotech & Nature Artist Harpreet Sandhu today in Mustard Fields at PAU Campus Ludhiana. 
Padma Bhushan Dr. S. S Johl after releasing the online Documentary Film, stated that it is indeed a great endeavor by Harpreet Sandhu to highlight the relevance of vibrant yellow Mustard Flowers with the onset of Basant Festival. Dr. Johl Said that Harpreet Sandhu, who has a passion of capturing Nature through his lens has beautifully portrayed the yellow Mustard fields of Punjab Agricultural University, which will definitely encourage citizens of Ludhiana especially youngsters to come closer to nature.   
Dr. Johl congratulated Harpreet Sandhu for beautifully amalgamating the philosophy of Guru Nanak, which emphasizes that Almighty prevails in his whole creation and thus will inspire people of Punjab to look at nature as Devine presence of the Creator and have loving relation with it.   
Harpreet Sandhu, Chairman Infotech stated that he has prepared this Short Documentary Film with aim to highlight the most beautiful yellow Mustard Fields of PAU Ludhiana and its relevance with Basant Festival.