Package reflect human touch and concern for poor: FIEO president
Comments on package announced by the Finance Minister today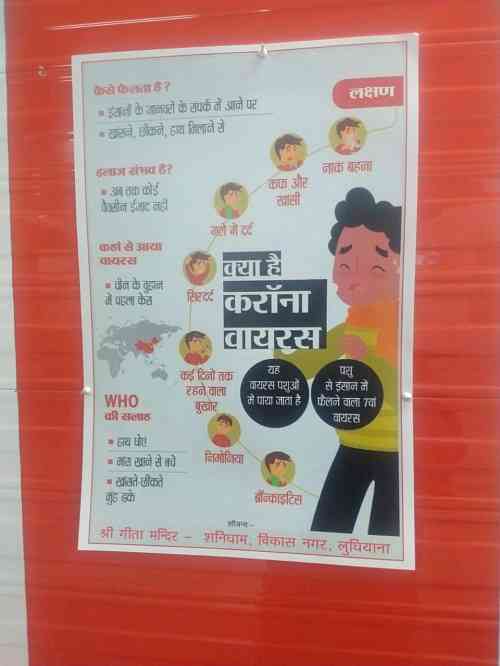 A symbolic photograph.
Ludhiana: Commenting on the package announced by the Finance Minister today, Mr Sharad Kumar Saraf, President, FIEO said that the Medical insurance cover of Rs 50 lakh to medical, paramedics, sanitation workers etc, who are in the forefront of war against Covid19, though not compensate them for their selfless services yet provide them financial security against any mis-happening.
 
Government announcement that EPF contribution of employee (12%) and employer (12%) will be paid by the Government of India for next 3 months, for unit upto 100 employees with 90% of employees earning less than Rs 15000, will provide some relief to some MSME units and lessen the burden on them. However, Mr Saraf said that the facility should cover all units employing up to 500 workers without any other condition.
 
Amendment in Provident Fund regulation to allow non-refundable amount upto 75% of balance or equivalent to three months wages, whichever is lower, will ease their liquidity and help them in the hour of crisis.
 
Pradhan Mantri Gareeb Kalyan Ann Yojana, covering 800 million people, will provide additional 5 kg of wheat/rice and 1kg of pulse will be given totally free for the next 3 months thus ensuring adequate availability of food to those who are worst hit due to nation-wide lockdown observed President, FIEO. Similarly, the direct cash transfer benefit to various affected vulnerable segment of society is need of the hour.
 
Mr Saraf said that while he whole-heartedly supports the package, he is expecting similar support package for industry, particularly exporters, who are one of the worst victims of Covid19, inundated with cancellation and postponement of orders amidst most challenging global scenario.