P SARKAR: Punjab fails to get benefits from Cluster Development programmes
Author(s): City Air NewsAn interaction meeting of Federation of Associations of Small Industries India (FASII) being held at Ludhiana. Ludhiana, February 9, 2013: An interaction meeting of Federation of Associations of Small Industries...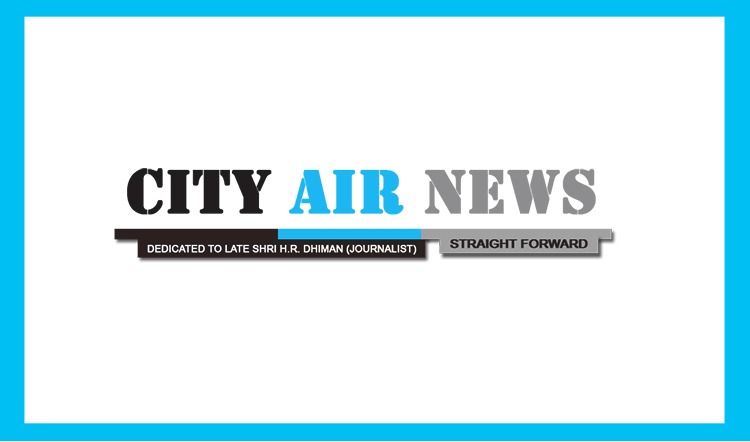 Ludhiana, February 9, 2013: An interaction meeting of Federation of Associations of Small Industries India (FASII) with Principal Secretary (Industries and Commerce), Punjab Dr. Karan Avtar Singh  and P Sarkar, Joint Development Commissioner (Govt. of India), held here on the discussion paper "Vision and Solutions for Industrial Punjab".
Speaking on the occasion, P Sarkar said so far Punjab has failed to get the benefits from Cluster Development programmes, and so far no application has been received from Punjab for Hard Intervention of CFC, whereas the Tamil Nadu has got Rs. 350 crores, and Haryana has got the 17 clusters of around more than Rs. 200 crores. He also informed that since last two years just due to non submission of utilisation certificate of one scheme the funds from the Ministry of MSME to Punjab have been stopped.
FASII representatives regarding clusters said:
·         Implementation of IID scheme through SPV coz industry is ready to spend 40% on development of their area with the grant of 60% from central govt. but the problem is that this scheme can only be implemented through Govt Agencies. And Govt. have no money to put the share for 40%. So we want this to be implemented through industry.
·         Setup of high level Cluster Development committee to speed up the activities of clusters and to remove the bottlenecks so that 22 clusters in Punjab those are still on papers can be implemented soon.
·         Set up of a cluster desk at Ludhiana
General Demand of FASII members regarding policies of Punjab were;
·         Reduce the Limit of industrial focal points from 50acres to 10acres
·         Four Stage verification should be banned
·         Vat refunds should be made online and as per industrial policy
·         After online there should be no hindrances and checking on the border
·         State Government should procure the material from local manufacturers for this the material should be procured at the basic rate without taxes
·         The state govt. should assist the small cycle manufacturers in tenders through PSIEC by making a consortium of all the small bicycle manufacturers.
·         Set up of New Markets near the City for the traders located in tight markets around Chaura bazaar and other areas.
·         The pollution control equipments should be exempted from taxes.
·         The Cross Subsidy on Open excess of power should be stopped
·         Setup of an exhibition center in Ludhiana
·         Waive off the registration charges of industrial plots
·         Waiver of external development charges in the area where no external development have been done
The Principal Secretary's views and replies:
·         The Government is considering for the consent to a case of 12.5 Acres electroplating project, if it succeeded it would be a test case for other clusters and then the small clusters could be formed.
·         Will discuss the issue with the concerned department, four stage verification is really a difficult and unwanted process, but will come up only after the view of the concerned department.
·         Online VAT refunds is a genuine demand , Government is considering this.
·         Some problem with the areas near Himachal of border , Govt will Discuss with Himachal
·         It's a genuine demand and this process of procurement including taxes is on since last so many years, but it really needs to be changed coz its effecting domestic industry
·         Will surely support the small bicycle manufacturers, in fact the Punjab have procured at cheaper prices then other states but no state cannot purchase at more that DGS & D prices, will look into the matter but cannot intervene to any state governments procurement policy. But regarding 20% procurement from MSE's will be discussed.
·         The industries should come up with a plan of new markets near city, it's a very genuine demand, and will be discussed with the concerned department.
·         Exemption of tax on pollution control equipments is a very genuine demand,
·         Cross subsidy on power should not be there so will discuss with the concerned department.
·         Setting up of exhibition center for all the industries is already in the plan of state government, will boost up the process.
·         The government may consider the payment in installments depends upon the development in the undeveloped areas. If the industry has made the payment to DTP the other development body of the government cannot demand on the same account.
·         Regarding Clusters, he said we are really running late, but will try to submit some clusters in this financial year, the bottlenecks will be removed and a meeting regarding this will be held soon.
Among others, Badish Jindal (National President FASII), S. S. Dhillon (Director, M.S.M.E), T.L. Khosla (Industrial Advisor, Department of Industries, Punjab), Raj Kumar Singla (General Secretary, FOPSIA), Vijay Munjal (Hero Ecotech Limited), K. K. Garg, Rajiv Sharma CA, Narinder Miglani, Sudarshan Jain, Shakti Sharma, Avtar Bhogal, Naresh Aggarwal, Dev Gupta, Anil Chabra, Arvind Rai, Kamal Chaitley and S S Rekhi (DIC) were present.
Date:
Saturday, February 9, 2013