Oxford University Press to showcase its wide range of learning solutions at the New Delhi World Book Fair 2019
Author(s): City Air NewsNew Delhi, January 2, 2019: Oxford University Press (OUP), the world's largest university press, will participate at the New Delhi World Book Fair to be held from 5th to 13th January at Pragati Maidan in New Delhi....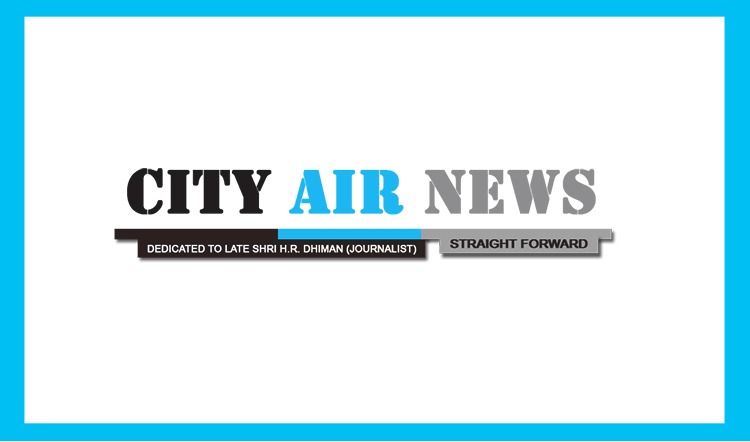 New Delhi, January 2, 2019: Oxford University Press (OUP), the world's largest university press, will participate at the New Delhi World Book Fair to be held from 5th to 13th January at Pragati Maidan in New Delhi. OUP will showcase its vast range of print books, digital and integrated learning solutions at stall numbers 547-562 in hall no. 11. This year the visitors will also get an opportunity to explore OUP's Hindi and Bengali translated titles published under OUP's Indian Language Publishing Programme (ILPP) in hall no. 12A at stall numbers 248-249.
Visitors to the OUP stall will have a chance to explore a vast range of education, reference and academic titles. It further will cover a wide range of subjects and domains, including children's books and text books, adult English learning material, college textbooks, books for competitive examinations, journals and academic books covering subjects such as economics, medicine, sociology, politics and social sciences among others. OUP will also showcase its digital offerings for schools and higher education, as also its globally respected range of dictionaries, including dictionaries in Indian languages.
OUP will organize an interesting contest for book lovers at its stall – The Bookfie Contest (Selfie with the book), giving them an opportunity to win exciting prizes. Participants in this competition will need to find books in the OUP stall based on clues given to them and upload their selfies with the book on Facebook using the hashtag #Bookfie and tag Oxford University Press India. OUP will do a lucky draw to announce three winners each day.
Other key displays and initiatives by Oxford University Press
School Education: OUP will be showcasing its series of course books, workbooks and readers for the academic year 2019/20 covering ICSE, CBSE and State boards curriculum. Some key titles to look forward to include – the New Oxford Modern English, GENIE, Friday Afternoon Comprehension and Composition, New Learner's Grammar Composition, Einstein, Maths Edge, Voyage and many more….
The dedicated Digital Corner will give the fair visitors an opportunity to experience OUP's digital offerings that includes:
Online Teacher Training – A Continuous Professional Development program for Teachers.
Oxford Advantage – An integrated learning solution with a comprehensive suite of educational material and services
Dragonfly Readers – Help students develop good reading habits and become motivated readers
Oxford STAR – Standardized Test for Assessment and Review with rich analytical reports, remedial measures and flexible delivery options!
Oxford Reading Buddy – A virtual reading service that develops deeper comprehension skills in children and makes reading fun!
Higher Education:
In focus will be test preparation titles; OUP has developed a suite of titles catering to this segment. The latest releases, The Definitive Guide to IELTS Academic and The Definitive Guide to IELTS General are the latest releases aimed to be the one-stop guide for IELTS Academic and General Training aspirants will be on display. Also on display will be the Placementor: Tests of Aptitude for Placement Readiness by Archana Ram, Bestsellers for UPSC: Certificate Physical And Human Geography; Goh Cheng Leong, Environmental Studies: From Crisis to Cure; R. Rajagopalan (available in Hindi also), Bank PO and Civil Services: Objective General English and Word Power: Vocabulary Builder by Philip Sunil Solomon, and Common Errors in Everyday English by Saumya Sharma. Aspirants for competitive exams can explore the popular Oxford Student Atlas, both English and Hindi versions.
Oxford Achiever, an online English language learning and assessment solution for graduate and post-graduate programs will be on display along with the Online Coding Lab – coding labs for educators and institutions. Oxford Achiever is a comprehensive web-based learning and assessment system developed with the aim of building students' English language skills and subject knowledge along an individualized, self-paced learning path. A demo for both the product can be witnessed at the Digital Corner of the OUP stall in Hall 11.
Date:
Wednesday, January 2, 2019