Oscar woman Suman honoured padwoman Renu Mathur and educational motivator Renu Goel
She visits Panchkula today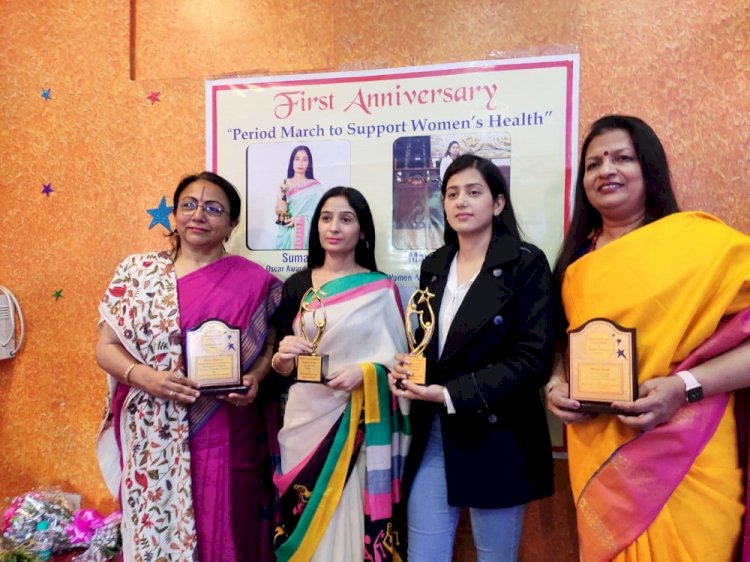 Panchkula: Today, Oscar woman Suman visited Panchkula to meet and honour Padwoman Renu Mathur to honour her for 20 years of working towards women's rights and the creation of. biodegradable Sanitary pad.
Suman was accompanied by Manvya Manav( State secretary, women and Child development council) who met and honored Educational motivator Renu Goel for 10 years of efforts towards the education of slum children
Suman comes from a very humble village background. Her life is now focused on women's health and hygiene. She is ably supported by Manvya in her endeavour
Suman said " Renu Mathur is doing commendable work for women. We observed her work over time and hence decided to meet and honor her. Renu Mathur deserves all the international and national acclaim that she us getting
Manavya, whose focus is on women and children, shared her appreciation for the efforts being made by Renu goel
According to Renu Mathor, "It's a great pleasure to work for society, for woman who needs to aware with the things. It is our duty to help people in every way"
This event marks the First anniversary of the "World's first period march" which was organised in 2019