Orientation organised on commencement of new term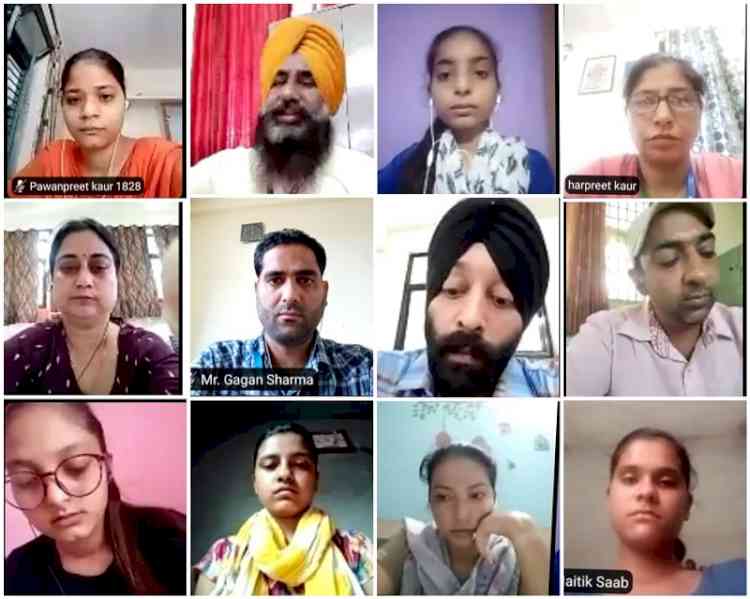 Jalandhar, September 6, 2021: Online orientation was organised for new academic term for the new students at DIPS College (co-educational) to welcome them. Doctor Sardoor Singh from Punjabi Department welcomed the students and congratulate them on taking admission in the college according to their capability.
During the orientation students were told about a college rules and regulation and the working system. They were highlighted about the significance of the new course and its significance in their lives to shape and build up a career. They were impressed to begin a fresh chapter in their lives amidst zest and enthusiasm. They need to be disciplined and aspire to reach for their dreams.
Students were told about college library computer, fashion, science lab and also about college helpline. Dr Sardoor Singh answered to the queries of students.
College coordinator Harpreet Kaur welcomed all the students and remarked about the advantage of pursuing various courses to enhance their career and build up a brighter future for themselves. She encouraged students to work hard with utmost sincerity and dedication and live up to the idols of the college. Students would experience a wonderful teaching learning experience in a unique and interesting way. Students were also apprised of scholarship, sports and other facilities provided by the college where in inspiring students to work hard to release their dreams.