Organ awareness drive marks third day of NSS Camp at PU
The students also cleaned the palm gardens of the university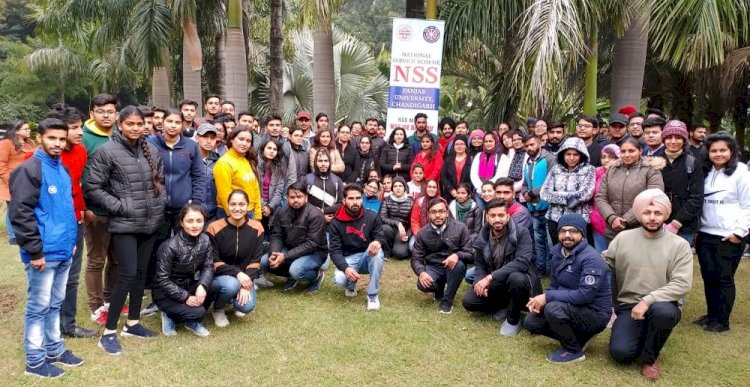 Chandigarh: On the third day of NSS, a short review of the previous day was done. Dr.Gaurav conducted a happiness survey among the volunteers. He spoke of how unconscious we are about how we seek and perceive happiness. He shared about the history of NSS and its significance in today's India. He encouraged the volunteers to be imbibe the NSS spirit.  
The students also cleaned the palm gardens of the university.  In the afternoon a session Mrs. Anuradha Tandon, enlightened the volunteers about Thalassemia and blood related diseases. DATRI , an organization working on  blood stem cell transplant for an improving the lives of children and suffering from blood related diseases.   It is the country's largest blood cell stem donors registry. Around 50 volunteers registered to be a stem cell donor. 
An organ awareness drive was conducted in the PU campus after the session. Volunteers made people aware about how people can save lives of children suffering from Thalassemia and blood cancer.