OOAT clinics witness massive footfall amid lockdown as 1968 new patients registered in last three months
Around 1,65,305 old patients revisit eight centers during lockdown/curfew period in Ferozepur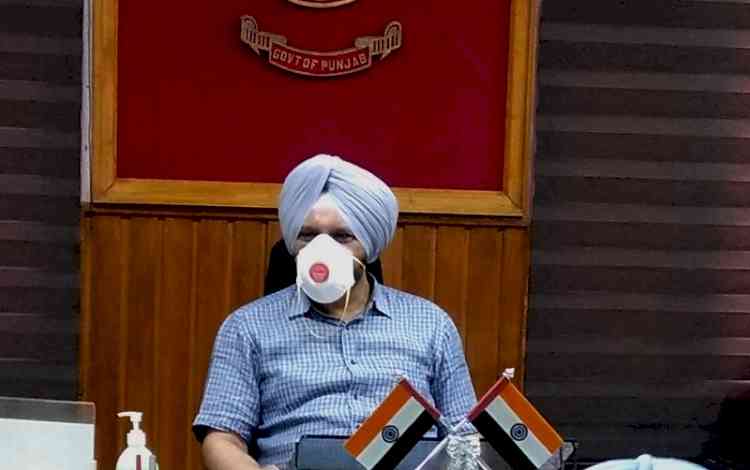 Mr. Gurapl Singh Chahal,Deputy Commissioner, Ferozepur.
Ferozepur: Out-patient Opioid Assisted Treatment (OOATs) centers have witnessed a massive increase amid lockdown/curfew period in the district as 1968 new patients have registered themselves with the eight OOATs clinics in the last three months. This influx of visitors at these centers was a result of Chief Minister Captain Amarinder Singh led state government's stringent action against the supply line of drug paddlers, which made the addicts join the de-addiction program.
 
Divulging more, Deputy Commissioner Ferozepur Mr. Gurapl Singh Chahal said that 1968 new patients registered themselves at all the eight OOAT clinics between March 23 to June 22, 2020. Meanwhile, 1,65,305 old patients have revisited these clinics during the lockdown/curfew period.
 
Pointing out further, the deputy commissioner said that eight OOAT centers OOAT clinic were operational at various blocks in the district. He said that 894 new patients got themselves registered with the OOAT clinic civil hospital Ferozepur. Similarly, 98 new patients registered at OOAT clinic central jail, 238 at Ferozeshah, 174 at Mamdot, 141 at Guru Har Sahai, 123 at Zira, 61 at Makhu and 239 new patients registered at Mallanwala OOAT clinics during lockdown/curfew period.
 
The deputy commissioner said that during the same period t23603 old patients revisited the OOAT clinic at civil hospital, 26949 at central jail, 10545 at Ferozeshah, 11829 at Mamdot, 17229 at Guru Har Sahai, 31466 at Zira, 25997 at Makhu and 17687 old patients have revisited the Mallanwala OOAT clinic in last three months.
 
Mr. Singh added that these centers were helping people get rid of this social evil. He said that a toll-free helpline number 104 by the health department was also available for 24X7 services adding the growing numbers of visitors at these clinics have reflected upon the state government's firm resolve to fight the drug menace in Punjab.