Online meeting of chairpersons, directors and coordinators of various departments, institutes and centers 
The meeting started by observing one-minute silence to pay respect to the departed soul of Late Prof. Shankarji Jha, former DUI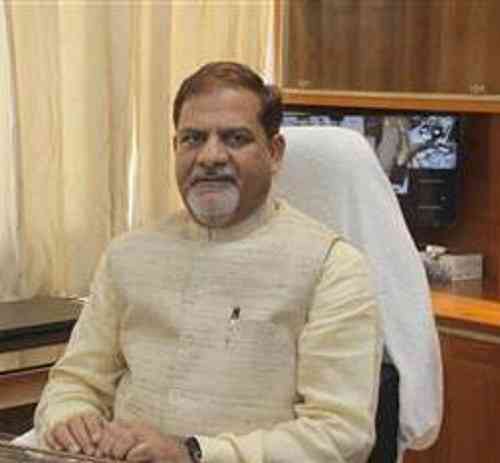 Prof. Raj Kumar, Vice Chancellor, Panjab University, Chandigarh.
Chandigarh: Prof. Raj Kumar, Vice Chancellor, Panjab University chaired an online meeting of the Chairpersons, Directors and Coordinators of various departments, Institutes and Centers including that of regional centers, here today.
 
The meeting started by observing one-minute silence to pay respect to the departed soul of Late Prof. Shankarji Jha, former DUI.
 
In his opening statement, Prof. Raj Kumar appreciated the continued support of PU faculty in the prevailing crisis to ensure preservation and promotion of academic interest of students and called upon to strengthen the Mentorship Mechanism between the teacher-student so that all the concerns and queries of the students, their parents/guardians are timely addressed to their satisfaction and to avoid any kind of panic among them. He said that social distancing map should be prepared at the departmental level.
 
He underlined that research & innovation are the tag words and called upon to organize special webinars for research scholars, and asked to explore the possibility of organizing online training/internship programmes for the students.
 
Further, he called upon to stay connected with the national & international partner-institutes of Panjab University for healthy and strong ties.
 
Earlier, Prof. R.K. Singla, Dean University Instructions (DUI) while welcoming all took up the agenda which included conduct of examination, admission process and conduct of classes post vacations. He informed that all chairpersons have been requested to send all communications through official email id only. All Chairpersons have been asked to prepare Standard Operating Procedure (SOP). They have been advised for prompt reply to all official mails and to be available on phone all time. Regarding issue of opening of Research Labs., it was discussed that chairpersons to interact with the faculty  to open the labs in the planned manner maintaining social distance.
 
Prof. V. R. Sinha, Dean Research informed that around 12 research projects have been forwarded to the concerned authorities. He requested the chairpersons to ensure timely submission of projects. He further ensured opening of Research Labs. after proper sanitization and taking requisite safety measures with restricted numbers of researchers .
 
The meeting was attended by Prof. Parvinder Singh, Controller of Examinations, Prof. Sanjay Kaushik, Dean College Development Council among other officials and Chairpersons, Directors & Coordinators at the Panjab University with total capacity of 93 participants.