One-week national e-workshop on 'emerging dimensions of qualitative research' concludes at UIAMS
Around 200 participants from 13 different states of various social sciences disciplines evinced keen interest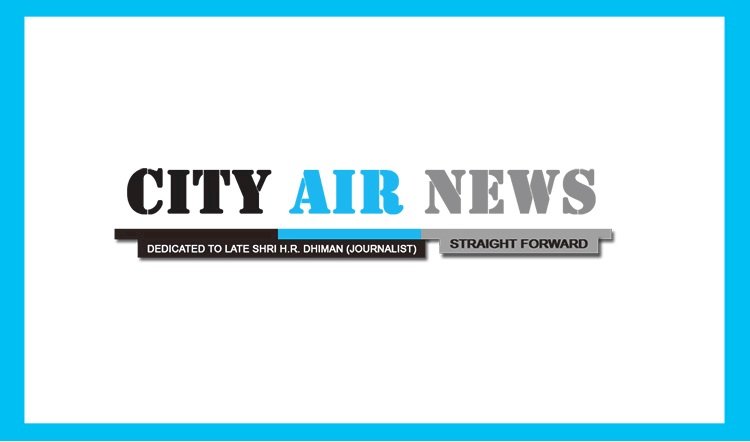 Chandigarh: One week national e-workshop on Emerging Dimensions of Qualitative Research organised from June 8-13, 2020 by University Institute of Applied Management Sciences, Panjab University concluded today.
Around 200 participants from 13 different states of various social sciences disciplines evinced keen interest.  The interactive workshop focused on various aspects of qualitative research including qualitative study designs, writing review of literature, sampling, questionnaires, qualitative research methods like in-depth interviews, focus group discussion, participatory action research, case study, observation methods etc. and Multivariate Analytical Techniques for Mixed Approach and software required for qualitative research. In addition to this, participants were also provided in-depth understanding of publishing and presenting high quality research papers, preparing and funding of research proposals and Ensuring Anti-Plagiarism in Social Science Research and many more insights.
Prof. B.S. Ghuman, Vice Chancellor, Punjabi University Patiala in his valedictory address appreciated the endeavour of UIAMS and said such workshops are rare and the need of the hour. Quantitative research becomes more meaningful for Qualitative aspects are also considered. Qualitative research is complex but very significant to draw conclusion in social sciences. 
Prof. Sanjay Kaushik, Dean College Development Council, Panjab University in his talk said that such workshops should be held more frequently. Prof. Upasna Joshi Sethi, Director, UIAMS in her welcome address summarised the agenda of one week workshop and motivated participants to write research proposals. Prof. Sanjeev K Sharma, Professor, UIAMS proposed vote of thanks. Participants highly appreciated the quality of deliberations and smooth conduct of the workshop.
The top notch faculty and experts in the area of qualitative research were invited to deliver interactive talk and to provide hand on experience to the participants.  The resource persons were Prof. Ganesh Das, Saudi Electronic University Ryadh, Prof A S Chawla, Vice Chancellor, RIMT University, Prof. Anil Mehta Pro Vice Chancellor, Banasthali University, Jaipur, Prof. Kulbhushan Chandel, Dean Academics, Himachal Pradesh Technical University, Himachal Pradesh, Prof. Pampa Mukherjee, Professor, Department of Political Science, Panjab University, Chandigarh, Prof. Tejinder Sharma, Professor, Department of Commerce, Kurukshetra University, Kurukshetra,  Prof. Rahul Gupta, Director HRDC Jammu University, Jammu, Prof. Sunita Roy, HOD, Patna University, Patna, Prof. Cynthia Menezes Prabhu, Dept of Management Studies, Bangalore University, Bengaluru, Dr.Arunesh Garg, LM Thapar School of Management, Thapar Institute of Engineering and Technology, Patiala,  Dr Vikasdeep, Assistant Professor, Punjabi University, Patiala, Prof. Sushil Kansal, Dr. SSBUICET, Panjab University, Dr.Neeraj Kumar, Deputy Librarian, AC Joshi Library Panjab University alongwith Prof. Sanjeev K Sharma, Dr. Monika Aggarwal, Dr Anupreet K. Mavi, Dr.Nidhi Gautam, Dr. Manjushree Sharma, Dr.Aman Khera, Dr.Rachita Sambyal and Dr. Naveen Kumar,  from UIAMS, Panjab University, Chandigarh. Junior Research Fellows including Ms.Archana Doon, Ms.Nidhi Sareen, Ms.Poonam Jaswal, Ms.Mridul and Mr.Neeraj Bansal provided technical support for the smooth conduct of the workshop
The workshop was coordinated by Prof. Sanjeev Kumar Sharma, Dr. Monika Aggarwal, Dr.Rachita Sambyal.
BRIEFS 
Chandigarh: A webinar was organized by wardens of Boys Hostel 06, 4, 7 and Girls Hostel numbers 08, 9 of Panjab University  on "Spirituality and Meditation during covid 19" today by H.G Namprem Das ,Spiritual Guide and Motivational Speaker,ISKCON.
The webinar was chaired by Prof. S.K Tomar DSW,Panjab University and    coordinated by Dr Amit Chauhan (Warden BH 6) and Dr Anupam Bahri, Dr Shipra Gupta, Dr Arun Thakur, Dr Bharat.
The speaker focussed on the significance of spirituality and meditation in fighting the distress and situation created by Covid-19. 
The speaker focussed on maintaining a harmony and balance with nature.
Quoting from the Bhagwad Gita, he said, " All the elements of nature are integral part of the system of God's creation. All the parts of the system naturally draw from and give back to the whole. We humans too are an integral part of the entire system of God's creation. The air that we breathe, the Earth that we walk upon, the water that we drink, and the light that illumines our day, are all gifts of creation to us. While we partake of these gifts to sustain our lives, we also have our duties toward the integral system,failing which pandemics and disturbance in nature takes place ."
The speaker explained the relevance of mantra meditation to keep mind body and soul fit and at peace by chanting the holy names of lord or by yoga. 
Dean student welfare Prof. S.K Tomar also addressed the students and laid stress on imparting value education and to bring out significance of spirituality amongst youth for channeling their energy.
Students also interacted with him during the one hour long session.
Nirmal Sharma ,Secretary Resident BH 6 also extended his thanks and gratitude to the DSW and Wardens for organising this session and giving a platform to students.
Youth to take the lead by becoming Job Creators - Raj Kumar
Chandigarh: Prof Raj Kumar,Vice Chancellor spoke on "Post Covid Start up Opportunities for Youth" as a Chief Guest at a one day International Webinar organised by Harish Chandra PG College,Varanasi,today.
He urged the Youth  to take the lead in using their skills to bring improvement in life by becoming the job creators and put India ahead of the pandemic in the post-Covid-19 time. The youth should focus their energy on innovative activities and have to imbibe the start-up culture with much fervour. This is the time when the youth of today can bring in new life to the work culture by adapting to the new norms post Covid.