On sixth day of Natyam festival, team from Chandigarh staged drama 'Ek Aur Dronacharya'
The play successfully showed the corruption in the education system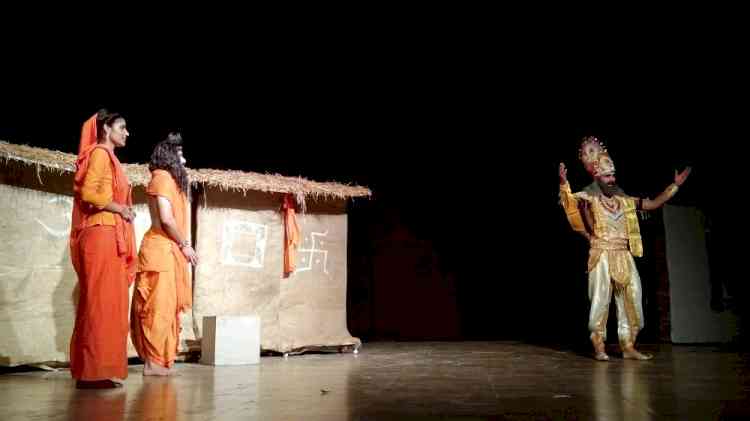 Bathinda, October 6, 2021: On the 6th day of the 15 days 10th National Natyam Festival being organized by Natyam Bathinda at Balwant Gargi Open Air Theater, Bathinda, team Suryavanshi Rang Manch from Chandigarh, under the direction of Sanjay Kumar and Hira Singh staged the drama 'Ek Aur Dronacharya',  written by Dr. Shankar Shesh. The set design, lighting, and sound effects used during the play stunned the audience, as well as the Hindi pronunciation and amazing performances of the artists were also liked by the residents of Bathinda.
In the story of the play, the current education system was compared with the time of Mahabharata, in which a teacher of today's time, Arvind couldn't oppose the injustice or corruption in the system because of his family and comfort of life. The story of Dronacharya running parallel to it presents a competent study of the conditions and compulsions of both. In this way, the play shows the corruption in education management and making it business as well.
Before this, the Director of Natyam Kirti Kripal, Chairman Dr. Kashish Gupta, and President Sudharshan Gupta welcomed the special guests, Balkar Singh Sidhu, Vice Chairman of Chandigarh Sangeet Natak Academy, and DP Goyal MD Green City Group and all the audience along with presenting mementos to the guests. On this occasion, Balkar Singh Sidhu congratulated Kirti Kirpal and the entire Natyam team for managing this magnificent theatrical festival in Bathinda.