Omega Seiki Mobility launched electric 3-wheelers in Panchkula  
Demand for electric 3-wheelers growing fast: Yogesh Kashyap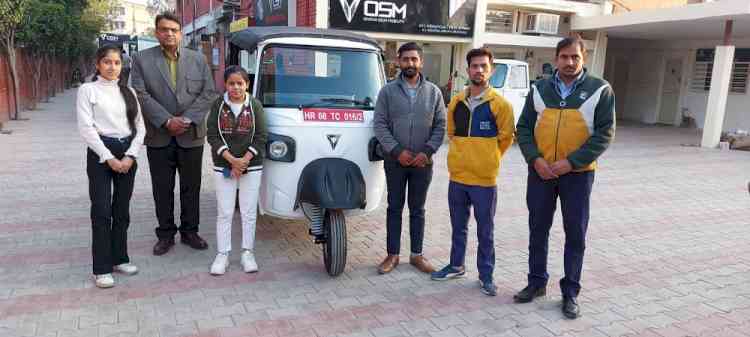 Panchkula, December 7, 2022: Omega Seiki Mobility (OSM) launched its new electric three-wheelers at its Panchkula-based dealership - AKS International. The company manufactures all types of electric vehicles, from two-wheelers, and three-wheelers to four-wheelers. The three-wheelers are its latest offering.
 
Yogesh Kashyap, Director of AKS International, said, "We are proud to add new electric three-wheelers to the OSM range of vehicles. We are witnessing a growing demand for electric three-wheelers in the commercial and passenger segments in Haryana. This change has happened due to the growing awareness of the benefits of electric vehicles. OSM will meet the demand for these vehicles. We look forward to a great response."
 
The Panchkula dealership will showcase the company's complete portfolio of 7 electric commercial vehicles, which includes Rage+, Rage+ Rapid, Rage+ Rapid Pro, Rage+ Frost, Rage+ Swap, Rage+ Garbage Tipper, and Passenger Vehicle Stream.
 
The company is rapidly expanding its product range and manufacturing facilities in India. Currently, it has large factories in Delhi NCR and Pune. The company provides all types of services under its UNOXpress brand. OSM is also India's largest fleet operating company with more than 500 vehicles.