Oil and diagnostic testing laboratory with modern technology inaugurated in Ludhiana
It diagnoses various transformer parameters, batteries, insulation oil, health of insulation, SF6 gas leakages, surge arrestors etc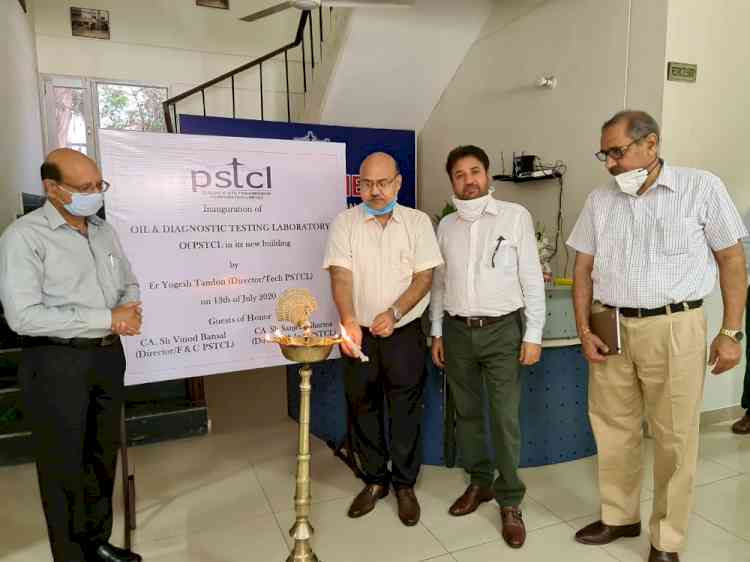 Ludhiana: An Oil and Diagnostic Testing Laboratory with modern technology has been inaugurated at 220KV Substation, located on Ferozepur Road in Ludhiana, on Monday.
The Laboratory was inaugurated by Er Yogesh Tandon (Director/Technical PSTCL) under the able guidance of Sh. Anirudh Tewari, I.A.S., A.C.S. (Power) cum CMD PSTCL. 
CA Sh. Vinod Bansal (Director/F&C PSTCL) and CA Sh. Sanjeev Sharma (Director/Admn PSTCL) were Guest of Honour on this occasion.
It is the modern laboratory in the state of Punjab which is equipped with electrical equipment testing and diagnostic facilities. It diagnoses various transformer parameters, batteries, insulation oil, health of insulation, SF6 gas leakages, surge arrestors, etc.
In-charge of the laboratory, Er Rajbir Singh Walia (ASE/Protection & Operation Services), said that the lab is fully equipped to test the sample of oils from the new supply of transformers as part of pre-commissioning as well as existing transformers, the healthiness of batteries for DC supply and other equipment installed at PSTCL Grid Sub-stations. 
"Facilities are also provided to PSPCL and other utilities to get their samples tested on the rates fixed for the same," he added.
Er Rajbir Singh Walia further stated that NABL Certification is also being applied and the lab would be accredited by NABL soon. He informed that an investment of Rs 10 crore has been made in establishing this lab in past eight years. Earlier the lab was operational in the office building of CE/P&M but now it has been shifted to this newly constructed building as per NABL requirements.