Odd even restrictions will kill trade and industry: FICO
The odd and even-numbered shops will open on alternative days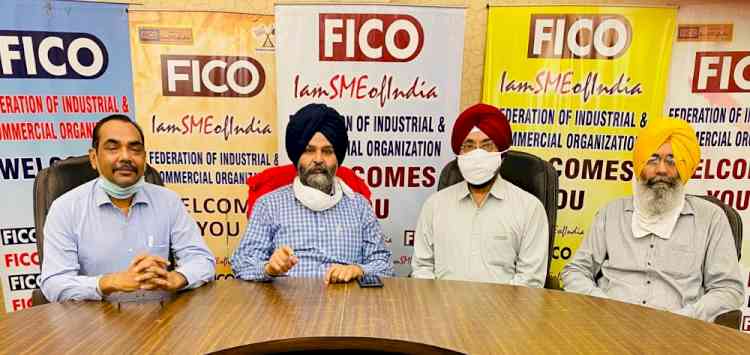 Ludhiana: FICO Strongly opposed the Odd-Even restrictions, in a meeting of Office Bearers under the leadership of Mr. Gurmeet Singh Kular President FICO (Federation of Industrial & Commercial Organization) along with Mr. Manjinder Singh Sachdeva Senior Vice President FICO, Mr. Rajeev Jain General Secretary FICO & Mr. Satnam Singh Makkar Propaganda Secretary FICO said that these restrictions will literally kill the trade which will eventually hamper the industry. This system will open the options for a customer which will disturb the business environment in the state. Moreover, this situation will create a major fall in the sales of traders, which will eventually hamper the industry, this decision will prove to be a disaster for the trade and industry in the state, the government should immediately rollback the decision & focus on the improving the health facilities in the state.

For instance, in a week Saturday, Sunday are complete lockdown days, out of remaining 5 days, one shop will open for 2 days, other will open for 3 days, which means that shops are being opened for 16 to 24 hours only in a week, which should be opened for 60 hours to generate profit. These restrictions will finish the trade and industry in Punjab.
If government really wants to save Punjab, then we demand for complete lockdown of 7 days and break the chain of COVID Spread.

It is notable that The Punjab government announced a weekend lockdown in all 167 cities and towns in the state and increased the night curfew period by two hours. Chief Minister Capt Amarinder Singh has also directed the deputy commissioners to allow only 50 per cent of the non-essential shops to open on a daily basis to check crowding. Police mark shops with numbers in Ludhiana as the odd-even formula for opening of shops on weekdays. The odd and even-numbered shops will open on alternative days.