OBEETEE unveils Raghavendra Rathore's magnificent series in its third 'Proud To Be Indian' collection
All carpet designs synergize into holistic vision of luxury rooted in old-world regalia of Rajasthan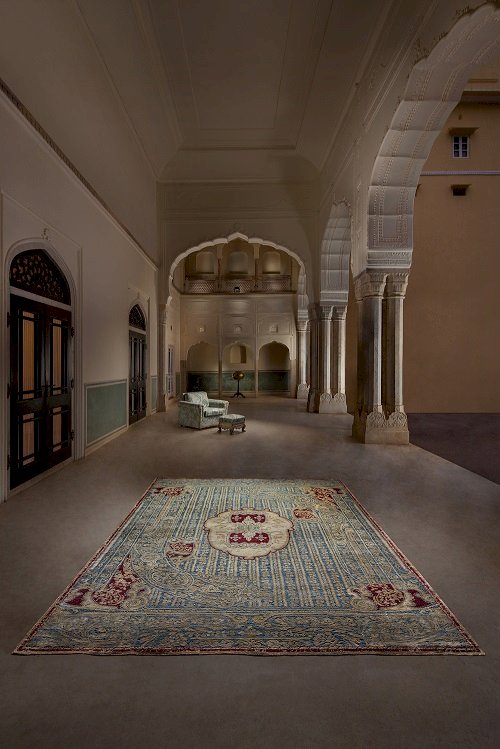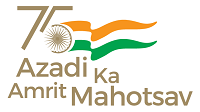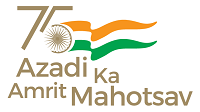 OBEETEE, the leading manufacturer of hand-knotted and hand-tufted rugs in India, has collaborated with designer Raghavendra Rathore for the launch of its third 'Proud to Be Indian' (PTBI) series. PTBI is a unique concept that showcases high-end boutique pieces, put together by India's leading fashion designers. The initiative was led by OBEETEE's distinguished design team and supported by India's leading couturiers.
 
OBEETEE's vision to introduce the incredible Indian craft to the rest of the world will see the coming together of India's leading designers to display royal couture floor coverings that have never been woven before. While Raghavendra Rathore is designing the third edition, the previous two editions, were conceptualized by fashion czars TarunTahiliani and Abraham & Thakore respectively.
 
Talking about the concept, Rudra Chatterjee, Chairman, OBEETEE said, "These regular collaborations with pre-eminent Indian designers help us explore fresh palettes as well as set trends that are grounded in contemporary design sensibilities yet, are true to the Indian ethos that OBEETEE stands for. It's like holding up a canvas of historical influences and rich textile wisdom that is so intrinsic to India, yet all laid out with a healthy nod to modern techniques and structures."
 
Adding further on the partnership, Angelique Dhama, Chief Marketing Officer, OBEETEE, said "OBEETEE has been proudly preserving handmade luxury that echoes India's culture and heritage. We are elated that RaghavendraRathore, a name synonymous with old-world aesthetics and regal grandeur, has designed our third series of these India-inspired rugs. The framework of this collection is based on three design structures-'Durbar GaadiMasand', Rajasthan Architecture and'Coat of Arms'. These carpets have royal appeal with Indian soul."
 
Rathore's creations have always been renowned for the sumptuous scale of history, heritage and traditional vocabulary of design and craft embedded in them. However, for OBEETEE's PTBI collection, he has dived even deeper into the royal grandeur that epitomizes Rajasthan, spending nearly five years working on the designs. Talking about the collection, Raghavendra Rathore said, "The collection epitomizes old-world luxury and has the essence of a bygone era. The Marwar region, specifically Jodhpur, is the core inspiration for all ideas and vision behind the look and feel of these carpets. We have experimented heavily with paisleys, asymmetrical designs and unusual patterns to create unique design sensibilities taking references from the past."
 
Rathore's collection has taken shape over many drafts that bear resolute testimony to his signature—and hyper-obsessive—attention to detail. A member of the royal family of Jodhpur, the distinguished designer, has explored motifs, colors and patterns that are not just emblematic of his aristocratic lineage but are also finely nuanced with timeless lore. The jaw-dropping craftsmanship is vibrant with exquisite embroidery, intricate weaves and asymmetrical designs—all tirelessly put in place by weavers from Mirzapur in Uttar Pradesh.
 
On his part, Rathore felt drawn to the standards of excellence that OBEETEE stands for. "OBEETEE carpets blend traditional carpet-making skills with modern techniques to create masterpieces that are Persian in genesis, Indian in essence and international in their appeal," he says. "The brand's vision to introduce the incredible wealth of Indian craft to the world was the propelling factor for this association, as we have the same work module. ThisProud to be Indian collection encapsulates all the old-world aesthetics and grandeur that is synonymous with brand RR. The collaboration is a perfect step to give Indian handcrafts a new boost, representation and platform globally.
 
Rathore's collection offers three variants, each with its unique background. The 'Durbar Gaadi Masand', rendered with opulent embroidery in velvet, derives inspiration from the textured royal sette used by kings and queens in darbars of yore. The artwork in 'Rajasthan Architecture', on the other hand, borrows inspiration from the majestic arches and structural design elements—including mirror work and brightly painted religious figures—of the Sheesh Mahal in Mehrangarh Fort. The third variant, 'Coat of Arms', is an offbeat showcase of logos, emblems, insignias and monograms of Rajput princely states and jagirs.
 
All carpet designs synergize into a holistic vision of luxury rooted in the old-world regalia of Rajasthan.  The offerings are classic and reflective of the land's many stories, but the calibre of values and quality they embody cut across all borders.