Oakridge, Aga Khan, and Sreenidhi Intl emerge champions of SFL Boys Final
Author(s): City Air NewsSreenidhi Intl Campions in Under 18 Category. Hyderabad is a Football Power House. The city has produced 14 Olympians and 21 Intl Football players: Dr. K.T. Mahhe, Telangana Football Association Hyderabad, February...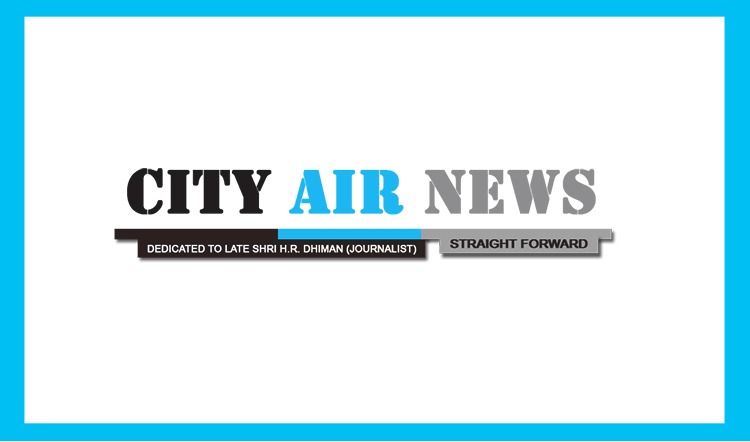 Hyderabad is a Football Power House. The city has produced 14 Olympians and 21 Intl Football players: Dr. K.T. Mahhe, Telangana Football Association
Hyderabad, February 11, 2019: Oakridge Gachibowli, Aga Khan Academy, Sreenidhi Intl emerged as Champions in Under 13, 15 and 18 Years Category of 2nd Edition of School Foot Ball League Finals held on Sunday at Sreenidhi International, Near Appa Junction in the city outskirts.
In a closely fought battle, Under 13 years Age Category Oakridge Gachibowli defeated Future Kids with 2-1 goals and Under 15 years Category, Aga Khan Academy defeated Future Kids with 4-0 to emerge champions.
Under 18 Sreenidhi International School are champions.
Dr.KT Mahhe Chairman of Sreenidhi Education Group and Chairman of Telangana Football Association and Ms. Padmaja, Padmaja Penmetsa, Life Coach & Chief People Officer at Open Minds, Guest of Honor, Fabio Fernandez, Football Coach; Atif Hyder, Ananth Tejo, Directors of Hyderabad Football Academy and presented the trophies to the winners.
Sreenidhi Intl and Oakridge, Gachibowli bagged Premier Cup under 13 and 15years categories respectively. They defeated their rivals Aga Kahn and Golconda Govt School by 2-1 goals to ember victorious. IN 15years category, Golconda Government School became a Champion.
Government Schools—DRF Kallam Anji Reddy Vidyalaya, Under 13 years and Karwan Govt, Under 15years. Lifted Shield Cup. They defeated their competitors Future Kids School and Sreenidhi Government respectively.
Under 18 years players Sahil of Aga Khan bagged Gold Glove, Kalyan of Sreenidhi Intl—Golden Boot and Dhru from Sreenidhi Intl emerged as the Player of the Tournament. Under 15, Varshith of Future Kids got Golden Glove; Ayaan of Aga Khan, Golden Boot and Abil from Aga Khan the Player of Tournament. Harsha of Oakridge Bachupally presented Golden Glove; Rusheel of Ganges Vally Golden Boot and Krishnan of Future Kids Player of the Tournament.
Uttam, Vishal, Koushik, Hammad, Praveen Mohan, Rehan, Saud, Akshaj, Amay, Milind, Raghav, Devashish, J.L. Karthik, Tanuj, Saad, Dhruv, Tarun. Aamil, Venkat, Vikram, Aprajith Reddy, Shebaz, Sisir, Lakshya, Vineet, Omar Farooq and Anij, Syed Ikramuddin, Rahil, Vijith, Panjuani got honored as Star Players of the team in all the different age categories.
The league matches were conducted for the last two and a half months. 35 boys team participated and played 160 matches to reach the final. 850 football players from 21 schools have participated in the Second Edition of Football League. 12 teams were qualified to play the finals. Finals are held at on Saturday and Sunday. These final teams include Future kids, Pudami Karvy, Sreenidhi Government, Karwan Govt. Aga Khan. Sreenidhi International. Golconda Government. Oakridge Gachibowli and others.
Each of these teams had played ten to twelve matches in the league level over the last two months to reach the final. The top two teams competed for Champion's Trophy, next two for Premier Cup and subsequent two for Player's Shield informed Himanshu Charan Director of School Football League.
Hyderabad is a Football Power House. The city has produced 14 Olympians and 21 Intl Football players said Dr. K.T. Mahhe, Telangana Football Association addressing the 200 plus young footballers just before presenting the trophies. Play with passion, dignity, and sportsmanship. These will be building blocks for your personal growth, he advised them.
Ms. Padmaja Penmetsa told footballers to get better in their sport. It is wonderful to see Football growing especially in a place that is dominated by Cricket.
Hyderabad Football Academy and Kerala Blasters FC co-presenting the SFL/ Hyderabad city was once the hot-bed for football. 8 players out of the Indian Football team that defeated Australia on December 01, 1956 in the quarterfinals of the Olympics in Melbourne were from Hyderabad. Over the years, the city has produced 14 Olympians and 21 International footballers. Such was the dominance of Hyderabad on the sport both at national and international football scene. What happened to those days. No one knows the past glory of this great city. SFL is conceived to nurture a generation of players and fans who will carry India into FIFA WC 2026
SFL is designed so well keeping in mind a comprehensive match experience for the players. The matches are held only in three categories, under 13, 15 and 18years
SFL is, Ananth Tejo adds is one of its kind tournament. SFL is the only league to have school from all curriculums IB, ICSE, CBSE, SSE including private, international and government schools.
SFL is the dedicated league that too for Football, which is considered as a poor man's sport and above all in league format is hard to find.
Results:
Age category: Under 13
Shield Cup
DRF Kallam Anji Reddy Vidyalaya vs Future Kids International School
DRF Kallam Anji Reddy Vidyalaya won by 2-1
Premier Cup
Aga Khan Academy vs Sreenidhi International School
Sreenidhi International School won by 2-0
Championship Cup
Oakridge International School Gachibowli vs Future Kids International School
Oakridge International School Gachibowli won by 2-1
Age Category: Under 15
Shield Cup
Sreenidhi Government School vs Karwan Government School
Karwan Government school won by 3-1
Premier Cup
Oakridge International School Gachibowli vs Golconda Government school
Oakridge International School Gachibowli won by 2-1
Championship Cup
Aga Khan Academy vs Future Kids International School
Aga Khan Academy won by 4-0
Age Category: Under 18
Champions cup Winners: Sreenidhi International School
Premier Cup Winners: Golconda Government School
Date:
Monday, February 11, 2019