Nutrition fortnight from March 8 to 22 in District Kangra
ADC says this is not only fortnightly program on nutrition but mass movement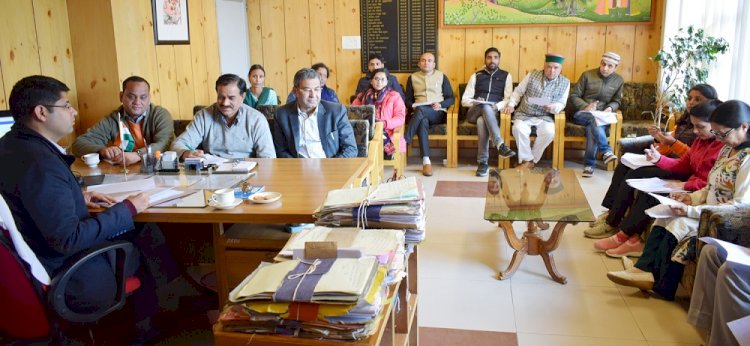 Dharamshala: Additional Deputy Commissioner Raghav Sharma said that the nutrition fortnight is being organized from March 8 to 22 in District Kangra. He was addressing   a meeting at Dharamshala, which was organized to give impetus to the nutrition campaign in the district and its implementation.
Raghav said, "People have to be made aware of malnutrition under this program. Apart from this, awareness has also to be made on other important aspects including health care of children, food and education of girls."
ADC said that this is not only a fortnightly program on nutrition but a mass movement. While the cooperation of the people is necessary in the success of this program active participation of panchayat representatives, colleges, school management committees, government departments, social organizations, all public and private sector is also required.
On the occasion, District Program Officer Ranjit Kumar informed about various programs to be organized in this nutrition fortnight. 
Officers and employees of various departments including District Program Officer Ranjit Kumar were present in the meeting.