Nomination papers of 3 candidates of municipal elections cancelled
The polling process will be complete on January 12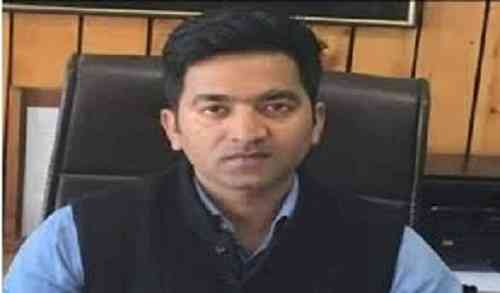 District Election Officer cum Deputy Commissioner Kangra Rakesh Kumar Prajapati.
Dharamshala: District Election Officer cum Deputy Commissioner Kangra Rakesh Kumar Prajapati informed that 3 nominations have been cancelled after scrutiny of nominations filed for the civic elections in the district.
He said that a total of 24 candidates had filed their nominations for the Kangra city MC body elections. Today, one of these nominations was cancelled. This nomination is of Mohit from ward number-5, who has been rejected due to the candidate's age being less than 21 years.
He said that all 31 nominations of the city council Jwalamukhi and all 20 nominations of Dehra city council have been found correct. Rakesh Prajapati told that all 38 nominations of Nagar Panchayat Shahpur have also been found correct. Apart from this, all the 36 nominations of Nagar Panchayat Jawali have been found correct. He told that one of the 27 nominations of Nurpur Municipal Council, the nomination of Neelam Kumari of Ward No. 5 has been canceled. Apart from this, all 29 nominations of Nagar Parishad Nagrota Bagwan have been found to be correct, while the nomination of Kavita of Ward No. 8 has been canceled out of 57 nominations of Nagar Panchayat Baijnath Paprola. The scrutiny was conducted today and withdrawal is allowed on December 31. The list of contesting candidates showing the allotted symbol to the candidates will be affixed on December 31.
The elections for 50 of the 61 municipal bodies in the state except the five Municipal Corporations of Shimla, Dharamasala, Mandi, Palampur and Solan and the six newly constituted Municipal Councils of Amb, Chirgaon, Kandaghat, Nerwa, Nirmand and Anni will be held on January 10.
The election process will be completed on January 12, 2021.
The polling will take place on January 10 from 8 am to 4 pm. The counting of votes will be taken up immediately after the polling on January 10 itself. The polling process will be complete on January 12.