No public dealing at DC office due to Covid-19
Administration sets up helpline numbers for visitors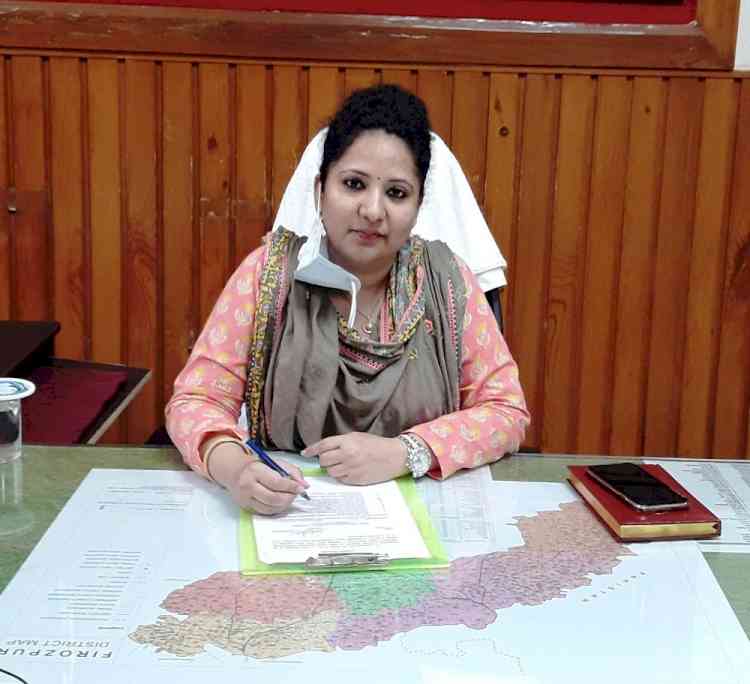 Additional Deputy Commissioner Ferozepur Rajdeep Kaur.
Ferozepur: The public dealing at DC complex has been suspended temporary in the prevailing conditions arising out of Covid-19 pandemic.
However, to facilitate people, the district administration has set up two helpline numbers 01632-244024 and 01632- 2244039 for them where they call and get information about status of their pending applications with the DC office, Ferozepur besides making queries related to their work.
Divulging more, Additional Deputy Commissioner Ferozepur Rajdeep Kaur said that the two suggestion boxes have been installed at the entrance of the DC office and people can drop the memorandums and the applications in the boxes. 
She said that these applications would be dealt with regularly for which the staff has also been deputed to deal with them. 
The ADC further added that people can also contact on these numbers to know the status of their pending work as the designated staff would notify the people about the latest status of their work.