New parking at automated driving test track to be ready soon: Bharat Bhushan Ashu
Visits the track and issues necessary instructions to officials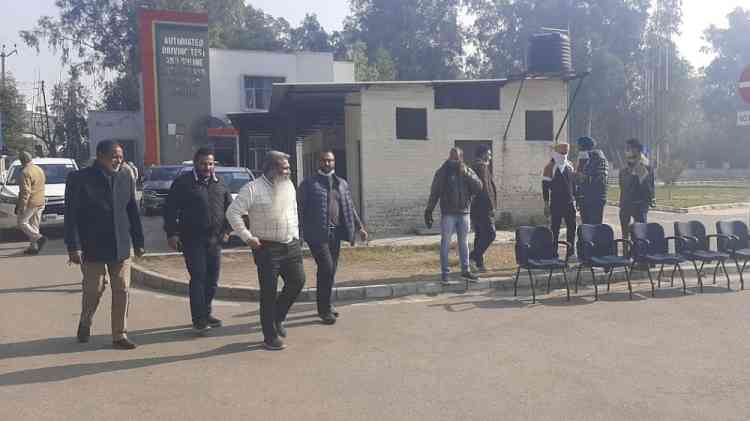 Ludhiana:     Punjab Food, Civil Supplies and Consumer Affairs Minister Mr Bharat Bhushan Ashu today informed that for the benefit of residents, a new parking at automated driving test track near SCD Government College, here, would be ready soon. He said that earlier the residents used to suffer due to lack of proper parking space at the test track, which led to traffic congestion on the road outside.
    Accompanied by Mayor Mr Balkar Singh Sandhu, MC Councillor Mr Sunny Bhalla, Secretary RTA Mr Sundeep Singh, Mr Bharat Bhushan Ashu today visited the automated driving test track near SCD Government College, here.
    While issuing strict instructions to the concerned officials, Mr Ashu said that they should ensure that residents are facilitated directly without any interference of middlemen. He said that the Capt Amarinder Singh led Punjab government has started several initiatives related to the transport department for the welfare of residents. He said that to bring transparency in the working of this department, several citizen centric services have been made online. He also urged the residents to avail full benefit of these online services.
    He directed the MC officials present on the spot to start the work on the construction of a new parking area at this track so that residents do not suffer. He assured that this parking area would be completed soon and would have ample space for parking of vehicles.