New office bearers of Uttarakhand Yuva Manch elected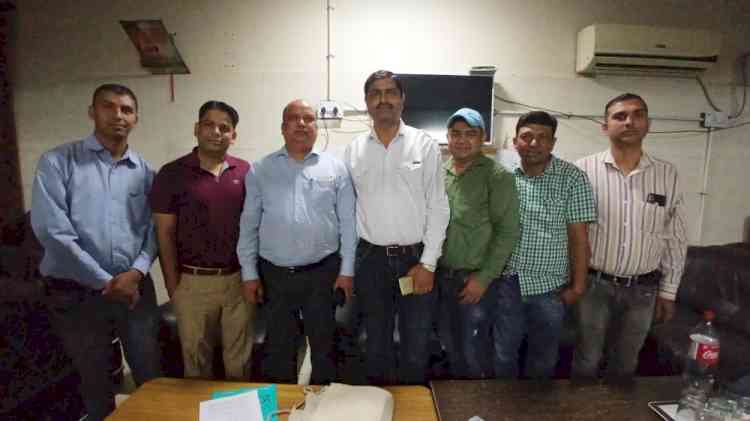 Chandigarh, October 24, 2021: The election of Uttarakhand Yuva Manch was held under the supervision of Rishi Ram Bhatt, Chief Election Commissioner and Tarunesh Budakoti, Deputy Chief Election Commissioner. New office bearers were unanimously elected thereafter. Only 7 applications were received for the 7 posts of the Manch, which got elected unopposed.
In the new executive body of Uttarakhand Yuva Manch, Vasudev Sharma was elected as President, Rakesh Jublan (Vice President), Sanjay Jakhmola (General Secretory), Ashutosh Kothari (Joint Secretary), Arvind Rawat (Additional Joint Secretary), Amit Dhyani (Cultural and Sports Secretary) and Santosh Rautela (Cashier).
Vasudev Sharma, President, Uttarakhand Yuva Manch, thanked all the members of the forum and announced that he would take the Yuva Manch forward in social and cultural activities.
The swearing-in ceremony of the newly elected office bearers will be held on Saturday, 30th October, 2021 at 6.00 pm.
Welcoming the new office bearers, outgoing President of the Forum, Dharam Pal Rawat said that full cooperation will be given to the newly elected office bearers, to make Uttarakhand Yuva Manch reach new heights and serve the needy people in the society.