NEW DRAFT TRANSPORT POLICY APPROVED BY PUNJAB CABINET
Author(s): City Air News· CABINET ALSO DECIDES TO CRACK DOWN ON BADAL-CONTROLLED TRANSPORT MAFIA · FURTHER DECIDES TO ABOLISH DTOs POSTS, RESTRUCTURE TRANSPORT DEPARTMENT Chandigarh, July 5, 2017: Even as it cracked down on the Badals'...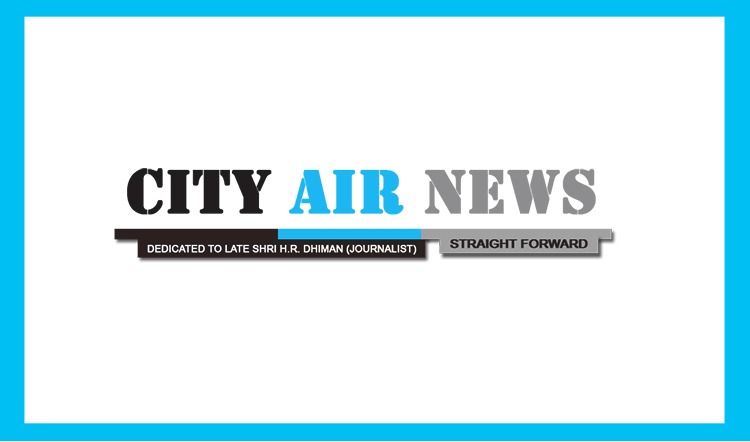 · CABINET ALSO DECIDES TO CRACK DOWN ON BADAL-CONTROLLED TRANSPORT MAFIA
· FURTHER DECIDES TO ABOLISH DTOs POSTS, RESTRUCTURE TRANSPORT DEPARTMENT
Chandigarh, July 5, 2017: Even as it cracked down on the Badals' transport mafia, the Punjab cabinet on Wednesday okayed the much-awaited new Transport Policy, while also abolishing the system of DTOs and restructuring the Transport Department, in order to streamline the issuance of permits and licences across commercial and private transport vehicles.
The cabinet decided that the state government will gradually increase the state transport undertakings' share in the luxury bus service, currently controlled by the Badals' bus services, to eventually make it state controlled. The share of State Transport Authority, Punjab Roadways and PRTC in the inter-state, point-to-point super integral coach service on contract carriage basis will be increased gradually, thus eventually ending the private mafia control over these high-revenue bus routes, a spokesperson disclosed after a meeting of the state cabinet, chaired by Chief Minister Captain Amarinder Singh.
It was also decided to set up a special task force of the vigilance department and the state police to crack down on all illegally plying buses, over a period of two months, to weed out all such buses in a phased manner, said the spokesperson.
Under the Draft Transport Scheme-2017, formulated in accordance with the guidelines issued by the Punjab & Haryana High Court and subsequently upheld by the Supreme Court, will be implemented after eliciting feedback from the public for 30 days and being fine-tuned according to inputs received from the general public.
The state government will seek a time period of 3 months from the courts to implement the scheme in a phased manner in order to ensure that the members of the public are not inconvenienced as a result of the large number of buses expected to be taken off the roads following its execution.
Once the scheme is implemented, permits of as many as 5432 buses indulging in extension/diversion of routes and another 6700 mini buses, besides 78 integral luxury coaches, will be cancelled and allotted afresh.
The new scheme, according to the spokesperson, was aimed at addressing the issues from which the system had been suffering, such as favouritism in allotment of permits, extensions given beyond the legal provisions on pick and choose basis, etc. It would also promote the use of technology to check unauthorized plying of buses, which results in huge evasion of Motor Vehicle Tax.
Besides fixing time slabs for buses, the new scheme will also provide for equitable distribution of halting time at bus stands between the State Transport Undertaking (STU) and privately operated buses. A monthly roster will be prepared for private operators on a single route. The state government would be required to enable computer generation of rosters by providing the necessary software and technology within one year.
The roster shall also ensure that all private operators on a route get to operate buses at lean and high traffic times of a day equally, and the timings of buses belonging to a particular operator on a route shall be clubbed to avoid unhealthy competition, provoking over speeding, concomitant discomfort to passengers and scare of accidents.
Permits issued for a route shall carry the registration numbers of buses that are to ply on that route. The permit or a copy of the permit number shall be displayed on the vehicle in the manner prescribed by the State Transport Commissioner. The policy also lays down rules for allotment of permits and transfer, and the eligibility criteria and reservation to be followed shall be notified by the State Government in exercise of its powers under Section 71 of the Central Motor Vehicle Act, 1988.
In case the number of eligible applications received for a particular route are more than the number of permits that can be granted for such route, the permits shall be allotted by way of draw of lots. In case of private operators, not more than 25% of the total permits on a particular route shall be issued to one firm/party/person. Permits issued under this Scheme shall be valid for a period of 5 years from the date of issue. Upon renewal, the permits shall be valid for a period of 5 years from the date of renewal.
Permits issued by the State Government, that were valid immediately prior to the coming into force of this Scheme, shall be renewed for their balance period, at no extra charge, subject to the provisions of the Motor Vehicle Act, 1988, as long as they have not been declared invalid by any court of law and the operator furnishes an undertaking to comply with all the terms and provisions of the present Scheme.
No transfer of permits shall be allowed, except in case of replacement of a bus, or, in case of inheritance due to death of an individual permit holder. Once granted, there will be no extension, or diversion, or curtailment of the route mentioned on the permit, save when a bus stand is shifted to a new location or a route is altered due to coming up of an over-bridge.
An operator may surrender his permit by way of notice of three months, or payment in lieu of notice of total dues payable for three months as assessed by the Secretary RTA.
A permit holder shall be liable for penal action and cancellation of permit, as prescribed under the Motor Vehicle Act, 1988 and under the Punjab Motor Vehicle Rules, 1989, in case of non-compliance of terms and conditions of the permit and/or any breach of conditions specified in this Scheme. Any violation would be punishable under the relevant Acts and Rules.
The new policy also provides for stipulation of motor vehicle tax as proportionate to the reference fares notified by the state government, and where there exists a reciprocal arrangement with other States/UTs, rate of tax shall be equal to the rate charged by the other State/UT. For buses running on rural roads the tax shall be lump sum Rs. 30,000 per annum, which shall increase 5% every year in compounded manner.
Elaborating on the restructuring of the Transport Department, the spokesperson revealed that besides doing away with the system of DTOs, it will provide for registration of personal vehicles by SDMs, with driving licences to be issued on 32 Automated Driving Test Tracks itself by Assistant Transport Officers.
The work related to commercial vehicles will be handled by 11 Regional Transport Authority (RTA) offices, which will do registration, licensing, permit issuance, and tax collection, besides registering personal vehicles. Six additional posts of Secretary RTAs will be created to fill in the gap created by the abolition of the 22 DTO posts.
As per new structure of the department, 10 Assistant RTOs will be posted in the office of Secretary, RTA and one each on the 32 Automated Driving Test Tracks. The ARTOs will exercise the powers of Registering and/or Licensing depending upon their office of posting. They will be responsible for enforcement duties in the same manner as the Secretary RTAs for their areas of jurisdictions.
The new Secretary posts will be created at the following locations, with their jurisdictions: Bathinda (for Bathinda, Mansa & Sri Muktsar Sahib); Ferozpur (for Ferozpur, Faridkot & Fazilka); Patiala (for Patiala & Fatehgarh Sahib); Sangrur (for Sangrur & Barnala); Gurdaspur (for Gurdaspur & Pathankot); Amritsar (for Amritsar & Tarn Taran); Ludhiana (for Ludhiana, Moga); Mohali (for Mohali & Ropar); Jalandhar (for Jalandhar, Kapurthala); Hoshiarpur (for Hoshiarpur, Nawanshahar).
The Secretaries will be tasked with issuance of registration certificates, driving licenses for transport vehicles, conductor licenses, private service vehicle permits and contract carriage permits, supervision and checking of Pollution Check Centres, enforcement duties with respect to tax collections, traffic/permit/route violations, Motor Vehicles Tax collection from the Stage Carriage Buses belonging to both the STUs and the Private Operators.
Apart from these, Secretary RTA would also be the Chairman of the Board of Inspection for fitness certificates to the transport vehicles, member of district condemnation board for vehicles, member secretary/convener of the district road safety committee, member secretary of committee formed under the safe school vahan scheme.
Besides, he would also be entrusted with the task of grant and renewal of national permits with respect to Goods Carriage under Central Motor Vehicle Rules, 1989, grant and renewal of Goods Carriage Permits, grant and renewal of Stage Carriage Permits for Buses, enforcement work with respect of traffic checking on road in their region to implement the provisions of Motor Vehicles Act and Rules framed there under and framing and approving time-tables to be followed by all stage carriage buses for the bus depots under their jurisdiction.