New CP conducts checking of police nakas in Ludhiana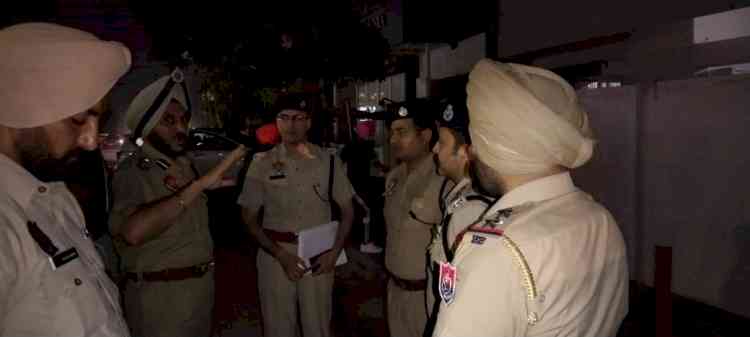 Ludhiana, September 22, 2021: Leading from front, new Commissioner of Police Gurpreet Singh Bhullar on Wednesday night himself went on the night domination drive in the city to keep a strict eye on law and order situation.
The Commissioner of Police visited many areas including Sarabha Nagar Market, Ferozepur road near MBD Mall to check the various police nakas and stopped on various strategic points to supervise physical checking of private vehicles being carried by teams for ensuring foolproof security to the city residents.
The city police chief also talked with the members of police checking teams and encouraged them to continue to serve their duties with dedication and sincerity.
Bhullar said the no vehicle without checking would be allowed at entry points of the city. 
He told that round the clock vigil would be kept in the city for which various patrolling parties of the Police officials have been set up. He said that directions have been issued to step up vigil to prevent any untoward incident.