New 70 bedded Sparsh Hospice constructed at a cost of Rs.13.3 crore to be ready to be fully functional from May 2020
Author(s): City Air NewsTrustees of Sparsh Hospice with K.T Rama Rao. Hyderabad, October 18, 2019: 70 bedded new palliative care facility, Sparsh Hospice will be ready to be functional from June 2020. We will shift to our new facility...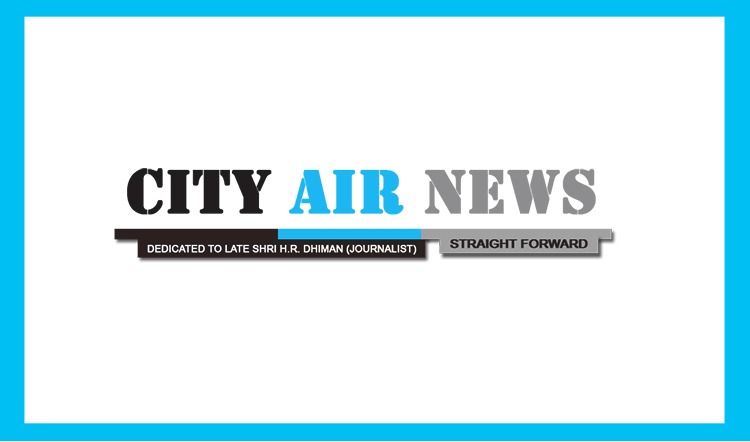 Hyderabad, October 18, 2019: 70 bedded new palliative care facility, Sparsh Hospice will be ready to be functional from June 2020. We will shift to our new facility from Road No 12, Banjara Hills where currently 12 bedded facility is functioning from a rental place to Khahaguda in June 2020 shared Mr.Manohar Reddy, President of Rotary Club of Banjara Hills, which established Sparsh the first such Facility in Telugu states in 2011 while addressing the gathering at World Palliative and Hospice Day Celebrations recently.
Once operational, it will be the India's one of the two biggest facilities besides that it will be the most ultra-modern Palliative Care and Hospice in entire India shares Rammohan Rao, CEO, Sparsh Hospice
Karunashraya which is working in association with the Bangalore Hospice Trust, in Bangalore is also equally as big as our new facility. But,the only difference is we will be the most ultra-modern, shared Rammohan.
The 60,000 sft facility is being constructed in a one acre land which Government of Telangana allocated to Sparsh Hospice on 33 years lease.
Shri K.T. Rama Rao, the then Minister for Information Technology, Municipal Administration and Industries, Govt. of Telangana laid the foundation stone in June 2017 at Khajaguda on Nanakramguda Road in Sherlingampally Mandal.
The Grand plus three floored facility is estimated to cost around Rs 13.13 crores. Phoenix Group assured the construct the structure and give to us free of cost, he shared. The rest of the work has to be done by us by the money we rise for the same, Manohar Reddy informed. The construction work is at full swing. It will have 60 beds plus 10 independent rooms, he shared.
All the money required is generated through contributions and philanthropy by individuals and corporate shared Mr. Rammohan Rao, CEO of Sparsh Hospice. We organize Sparsh Nite, an annual fund raising program to generate funds he added.
All the facilities at Sparsh Hospice are provided free of cost.
To run this 70 bedded facility and to provide total free service we need Rs 35 to 40 lakh every month. So besides the cost of construction and equipment we are also planning to raise Rs 50 crore corpus fund and plan to run the facility with the interest earned from it informed Rotarian Ram Mohan Rao, CEO of Sparsh Hospice.
Sparsh Hospice, established in 2011, is the brain child of Rotary Club of Banjara Hills, Hyderabad. Sparsh also provided free home care services and outpatient services to compensate for existing limited beds at the hospice. On an average, every month 90 patients are served by Sparsh, including in-patients, home care and out patients.
In its 8 years journey, the 12 bedded Facility served 3000 patients and helped them leave this world with less pain and in more dignified manner. Besides inpatient service we provide home care too. And many are served at their respective homes he added.
At current facility Sparsh Hospice spends Rs 12 lakh every month to run it.
BHEL recently donated Rs 5 lakhs, Banerjee of CES Ltd presented a cheque of Rs 1 lakh and a NRI Sanjoy Khundrey from Houston/ USA donated US $ 50,000.
Sparsh Hospice want Government to bring Palliative care under the ambit of Aarogya Sree, Sparsh Hospice tells Telangana Government
Sparsh Hospice also want Government to arrange a table space for them to set up Help Desks at Government Hospitals in the state to create awareness about Palliative Care.
Palliative care is specialized medical care for people with serious illness. It is the care extended to the terminally ill cancer patients. Once the cancer is termed as 'Terminal' it means that the life of that patient will end soon and no curative treatment is possible. Hence in this stage, it is deemed fit to concentrate in improving the quality of life and lessening the suffering rather than trying to prolong life with toxic treatments. This is the concept of 'palliative Care'. A hospice is a place where patients with terminal illnesses are provided palliative care.
Home to one-sixth of the World's population, India has a huge burden of suffering from life-limiting diseases. Less than 1% of its population has access to pain relief and palliative care
Sparsh is a registered Trust and has obtained several accreditations. The trust has 80G tax exempt status. It also has 35 AC (100% Tax Exemption) for the new building project. It also has FCRA approval to receive foreign funds.
Organisations and individuals desirous of helping us in this endeavour to serve end stage cancer patients, you please send your contributions to Rotary Club of Banjara Hills Charitable Trust has been awarded 'Platinum Certification" by Guidestar (a NGO rating agency). The trust has also been accredited by Charities Aid Foundation (CAF). Cheques/DDs for donation are to be made in favour of "Rotary Club of Banjara Hills Charitable Trust"
Each year in Hyderabad nearly 12,000 patients are at a terminal stage of cancer. More palliative care is required. Only 0.5 Per cent of the population gets the benefit from palliative care and relief.
It is a known fact that Cancer is on the rise in our Country and according to WHO, 1 in 4 Cancer patients in the world are from India. About 10, 00,000 cases (ten lakhs) of Cancer are diagnosed in India each year and of this number, about 12,000 per year are from Hyderabad alone. It is also well known that more than 70% of Cancer patients are at an advanced stage at diagnosis itself.
Death is inevitable. But, death has to be dignified and painless. Any service rendered to terminally ill patients is very laudable.
All of Sparsh's facilities including stay, medicine, medical care and food are entirely free to patients.