NEP inspired Amity International Literature Festival 2020 concludes at Amity University 
The three-day fest saw 6 Panel Discussions with globally recognized experts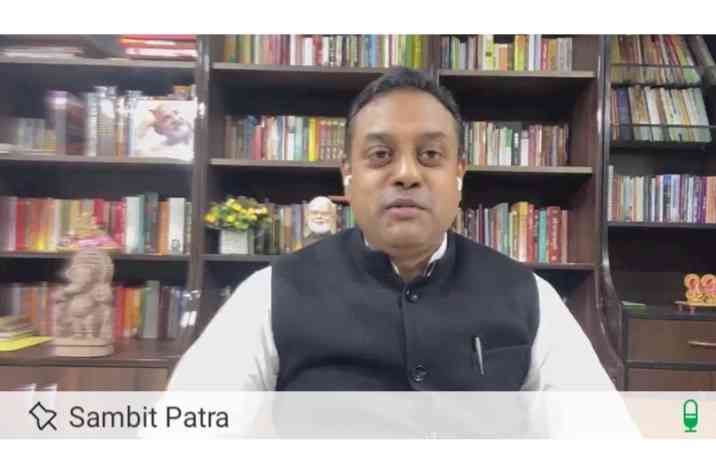 Going beyond academics, the 2nd Amity International Literature Festival 2020 culminated today that brought over 4,000 students from across the globe to participate in 15 Inter-University Literary, Music, Dance, Art, Debate and Quiz Competitions. 
The three-day fest saw 6 Panel Discussions with globally recognized experts, 7 enriching Workshops and over 40 International and National Writers, Professors, Authors. Journalists, Mass Communication Experts, Poets gracing the festival.  

Encouraging students, Chief Guest for the valedictory ceremony Dr. Sambit Patra, National Spokesperson, BJP Additional Director of Board ONGC said that this pandemic has taught people universal brotherhood, solidarity and being benevolent. He stated that Covid-19 also allowed for everyone to come together using technology to celebrate literature. He shared that literature, dance & art are some of the best forms of celebrating festivals, giving joy and fragrance to others. He averred that people have been strengthened by technology but also weakened by absence of time and how people have forgotten to drown oneself in the moment like Lord Krishna did in his various avatars. He asked students to celebrate every moment and look to spend time with family. Dr. Patra called for having a literature festival be one where one finds total submersion and advised students to not fall prey to social media. He averred that NEP has called for having no rigid barriers between the different streams and take up a domain without any restrictions. He urged students to enjoy their life holistically as their present time will not come back ever.  

Dr. Atul Chauhan, Chancellor, Amity University while welcoming the Chief Guest, Dr. Chauhan shared the great command over language Dr. Patra has and is a leader who leads from the front. He averred that Amity wants to create future leaders who have an in-depth knowledge of the subject they are learning along with a rounded personality & are grounded. He added that events like this require great leadership and applauded the efforts of the students for organising AILF'20.  

Prof. (Dr.) Balvinder Shukla, Vice Chancellor, AUUP & Patron AILF'20 shared how the three-day fest was a great feast to the eyes and the mind with a sea of talent and enthusiastic participants. She acknowledged the time spared by the international jury and guests at odd hours to encourage the students. She stated that blending modernity with tradition is Amity's focus and how Dr. Ashok K. Chauhan has been encouraging it with a flexible and choice-based credit system. Acknowledging the futuristic vision of Dr. Atul Chauhan, she shared how investment in building a tech-strong infrastructure allowed Amity to seamlessly move towards online education when the pandemic hit the nation.  

Ms. Maria Teresa Velasco, Head of Education at Studycat Ltd, Former manager of Education and Public Affairs at Discovery Latin America shared her delight in being a part of the festival. She said that despite the pandemic, a huge gathering of students and panellists were witnessed as part of the festival, giving students an opportunity to grow & showcase their talent.  
Addressing the students, Ms. Kavita Kane Senior Journalist, Indian Writer known for her writing Mythology Fiction, Author of Best Sellers Novels -Karna's Wife: The Outcast Queen averred that the valedictory function is not the end but the beginning. She talked about the role of women in mythology and how she has written about the lesser-known characters of mythology. She stated that mythology and literature are interwoven and how the online medium has helped tide these testing times.  
The winners of various competitions came from across the country's schools and Universities.

Critic 101 competition had student from Miles Bronson Residential School, Assam take the top spot in the school category while students from Amity University Noida won the competition at the University level. 'Heard That Tune?' contest had winners from Private International English School, Abu Dhabi. Activity 'Tark Vitark' had winners from MIT World Peace University in the university category while Student from Bal Bharti Public School, Rohini, Delhi took the first spot in the school segment. Various other competitions including Kavyasangam, Paane Palatane ka Pehla Ehsaas, Dharohar ka Rangmanch, Insta Ad, Twitterature were also organized.   

Sharing their experience of being a part of AILF'20 festival, Dr. Oytun Sözüdogru, Professor, Vice Rector at University of City Island, Cyprus congratulated the students for the successful organization of the festival with a bouquet of activities and shared his interest to be a part of the future events as well.  

Prof. Dr. Andre C T Santoro, Professor – Mass Communication & Journalism Mackenzie Presbiterian University Higienópolis, Brazil, Former Chief Producer & Journalist in Discovery Channel, South America emphasized on the importance of cooperation between countries and institutions. He congratulated all the participants and expressed his desire to meet students once the pandemic is over.  

Dr. Youssif Zagwani, Omar, Professor English Literature, University of Columbia, USA averred that it was a great idea to gather all the people from across the globe to participate in an event like this.  

Prof. (Dr.) Alpana Kakkar Dy. Dean Students' Welfare & Festival Director AILF'20 shared a brief report of AILF'20. She stated how the goal of Amity University was to encourage a holistic development of its students further strengthened by events like AILF. She also added that equal importance was given to both Hindi and English events and how workshops were also an integral part of the three-day event.   

Several national and international experts had joined the AILF 2020 as Jury for competitive events including Dr. Ahamed Muhhamad Alsayed Associate Professor of English Literature and Criticism, Faculty of Languages and Traslation, Azhar University, Egypt; Prof. Dr. Andre C T Santoro Journalism Course Coordinator CCL - Communication and Letters Center Mackenzie Presbiterian University Higienópolis, Brazil; Dr. Lilly Fernandes Associate Professor , English, Eritrea Institute of Technology, Mainefhi Eritrea, Africa and Prof. (Dr.) Janarna Cardoso Professor and Dean, Rio De Janeiro University, Brazil among others. Their punctuality and dedication could be gauged from their presence even at their mid night hours to judge student's talent and motivating the AILF team.  

Students got deep insights into the lives and works of the various artists, educationists, writers, poets and professional from across the globe who motivated them and encouraged them to follow their dreams.