Nehru Yuva Kendra observes 7th International Yoga Day
28000 Participate in yoga camps held in 12 blocks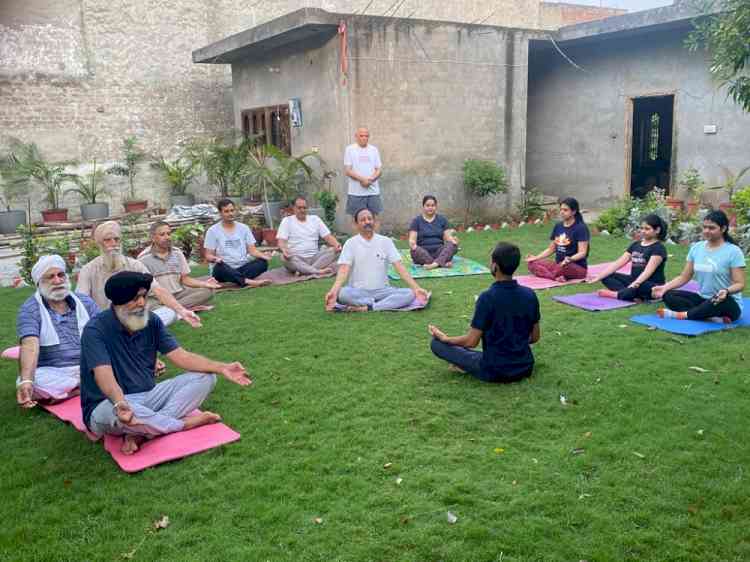 Ludhiana: Nehru Yuva Kendra, Ludhiana on Monday organized special camps in 12 blocks of the district to celebrate Seventh International Yoga Day today. As many as 28000 people participated in the camps and learned the ancient way of exercise to stay healthy and fit. 
District Youth Officer Rashmeet Kaur said that due to the Covid-19 restrictions, no major event was organized but small camps were held where protocols were strictly followed. 
She said that Yoga was probably the best way of life to remain healthy, active, and fit and the celebration of International Yoga day was an effort to give this ancient lifestyle global recognition. 
Kaur told that yoga was very essential for a fit body and sound mind adding that every individual must practice yoga daily to remain healthy. She told that Yoga had multiple health benefits including flexibility, muscle strength, blood flow, boosted immunity, heart rate, controlled blood pressure, and many others.
She laid a thrust on making yoga an integral part of life for beating the stress level and increasing the concentration power.